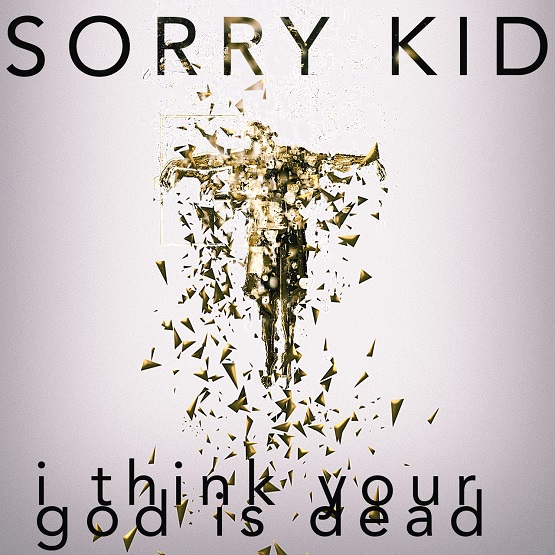 Releasing today, "sorry kid, i think your god is dead" is a new track from Pologize, an Arizona-based artist. Aesthetically, there's a diverse range of sounds here — from bedroom-pop to alternative, with electronic aspects as well. Grimes and Nine Inch Nails are noted as some of Pologize's influences, echoing this track's melodic yet fairly murky, industrial feel. The vocals assume a nonchalant feel amidst the ruminating rhythms and escalating guitars. Three minutes in, various components — rhythms, vocals, and guitars — ascend with momentum, leading to a very satisfying conclusion.
On the surface, the song is "the story of a formerly tight-knit group now frayed, ravaged and all but destroyed. Ignoring their basic foundation tenets, they focused instead on splitting hairs of the most inane minutiae of their beliefs."
"This track took me through the emotional gamut, before dropping me at pessimistically optimistic," the artist says. There's certainly reason for optimism regarding this project's ample potential and this particular track's allure.
—
"sorry kid, i think your god is dead" and other memorable tracks from this month can also be streamed on the updating Obscure Sound's 'Best of November 2019' Spotify playlist.