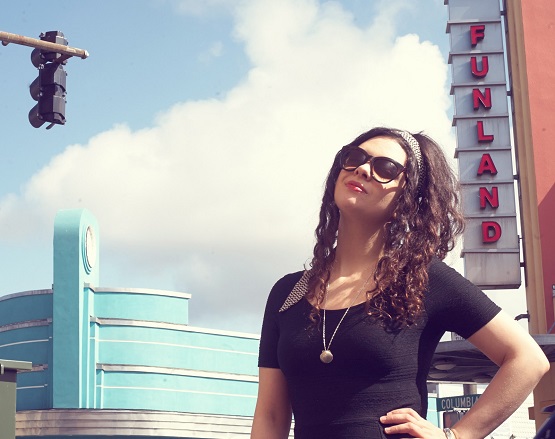 "Outlaster" showcases the suavely striking vocals of Natalie Bouloudis, set against a climactic guitar-based pull that intermingles with creeping strings. It's a stellar track from the London-based artist. The "here comes disaster," chorus succeeds with a melodic flow, navigating cohesively from the verses and an enjoyable bridge past the two-minute mark. The ominous string-laden push just past 02:30 adds beautifully to the atmosphere. Lyrically, the track regards itself as "an anthem for survival at a time when we are haunted with the idea of extinction." The track is via Bouloudis' upcoming EP Devil is Doubt, releasing in 2020.
Per Bouloudis: "What makes the dystopian genre so captivating is how it provides a thrilling and escapist ride full of awe but even more importantly, it holds up a mirror to human nature'. In Outlaster, we are introduced to the themes to be found throughout the forthcoming EP, Devil is Doubt which she says has 'moments of reconciliation throughout the record' but just like Outlaster 'it holds together with a unifying sense of an unbreakable spirit pushing ahead of existential agonies."
—
"Outlaster" and other memorable tracks from this month can also be streamed on the updating Obscure Sound's 'Best of December 2019' Spotify playlist.