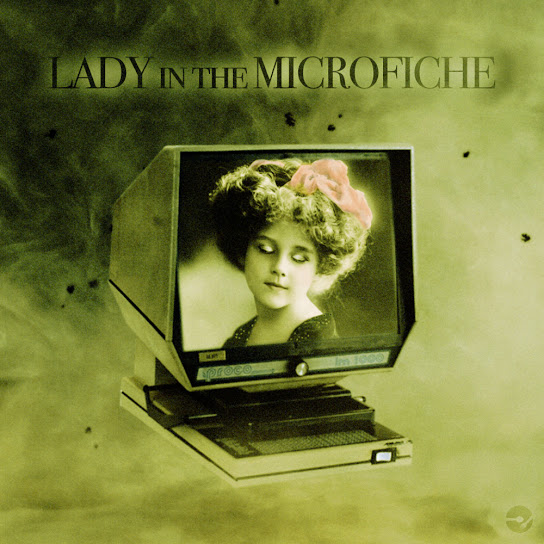 We're happy to premiere Lady in the Microfiche's new self-titled EP, featuring gems like the track "My Eyes Were Closed." Melodic, smooth vocals and laid-back percussion guide the quainter verses, with buzzing and spacey synths at the 45-second mark commencing a point of expansion. The "everything was dull," bridge sports a melodic bounce that plays well and diversifies the track's feel. "My Eyes Were Closed" is a nicely exemplary of the creative yet melodic sound throughout the Lady in the Microfiche EP.
The project — formed by Ellen Warkentine and NatureboyRD in 2017 — infuses aspects of trip hop/acid jazz, citing Bjork, Anohni, Portishead and Thom Yorke as notable influences. Aesthetically, there's a likeness to Destroyer/Dan Bejar on the track "My Eyes Were Closed."
"My Eyes Were Closed" will be followed up with a music video in January.
More on the duo and their formation below:
Ellen Warkentine is a theatrical multi-instrumentalist, composer and artist based in Los Angeles. Her melodic work references avant-pop, early jazz and vaudeville. She is a long-time collaborator with award-winning Four Larks Theatre and co-creator of the absurd "fauxpera" LOLPERA. Ellen has written and directed music for productions at Sacred Fools Theater Company, The Garage Theatre in Long Beach, Long Beach Playhouse, UCB, and Four Clowns.

NatureboyRD, no stranger to dub, downtempo and lo-fi hip-hop production, has waited too many years for the right vocalist for a trip-hop project. He brings his golden age sound as well as dark yet chill influences to the help set the tone of the collaboration.

The two met through Riot Stage in Long Beach and have teamed up to create a unique yet strangely vintage sound that resonates with the soul and sends chills through the spine.