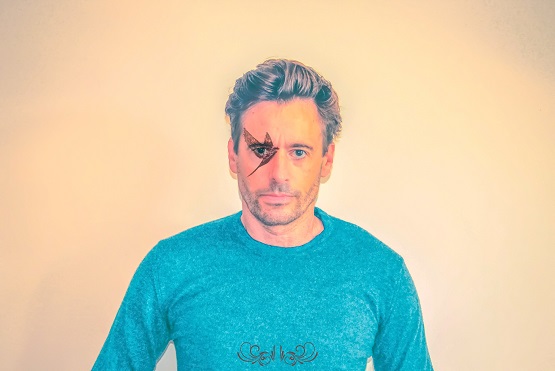 "Strength to Let You Go" is a consuming piece of songwriting from Richard Jones, an unsigned Welsh singer/songwriter based in Bordeaux, France. Jones' vocal tone, at its dramatic peaks, resembles Thom Yorke's haunting quiver. He combines this striking vocal tone with a knack for engrossing, developing melodies. Acoustic guitars emerge at precisely enjoyable moments following vocal cues, with the track's mid-point playing well as acoustics reverberate with a majestic nature. Jones write that this is "a driving in the mountains song," and this section in particular resonates with that description.
"I am neither embarrassed nor proud to say that I have, like many, had my ups but sometimes struggled with down times," Jones says. "Luckily it has never been severe, yet it has always been terrifying. As an artist, these experiences have always profoundly shaped everything that I produce. My songs are not so much stories, but abstract flashes – words and sounds – that help me to try to understand the essence of these experiences and move on."
"Strength to Let You Go" comes via Jones' lovely new album LUCID, streaming below:
—
"Strength to Let You Go" and other memorable tracks from this month can also be streamed on the updating Obscure Sound's 'Best of December 2019' Spotify playlist.