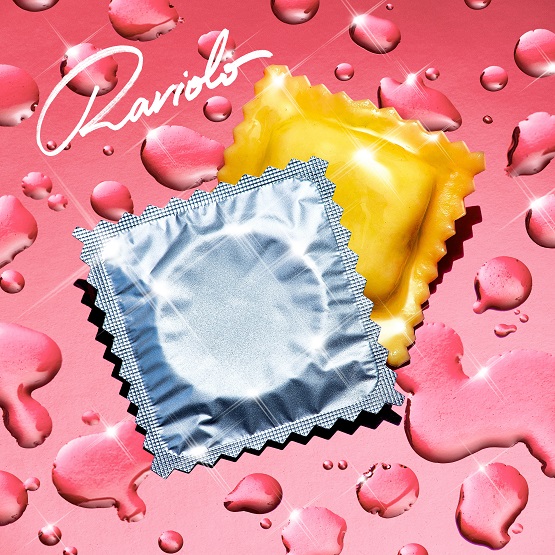 Spacey and melodic, "Le Thème de Mcbaise" is an engrossing track from French illustrator and musician mcbaise, currently based in London. "Le Thème de Mcbaise" starts with lush, nocturnal synths. Smooth guitar licks converge alongside the subdued vocals, fading as a spacey burst of synths arrive. The track's structure — an alternation between this spacier lushness and burst of excitement — is a reflection of "life in the south, a bit of hope and excitement before a slow repeat of a never-ending cycle." "Le Thème de Mcbaise" is a gripping success, serving as the center of the three-track Raviolo EP.
Closing the EP is "Lait de Tigre," a fun effort where jangly guitars and perky synths show melodic interplay. The artist describes the closer as "a joyful goodbye to the good times knowing that they'll be back again soon." The Raviolo EP is a good time throughout its entire 15 minutes, with each of the three tracks impressing in their own regards. Stream the Raviolo EP below:
—
"Le Thème de Mcbaise" and other memorable tracks from this month can also be streamed on the updating Obscure Sound's 'Best of January 2020' Spotify playlist.