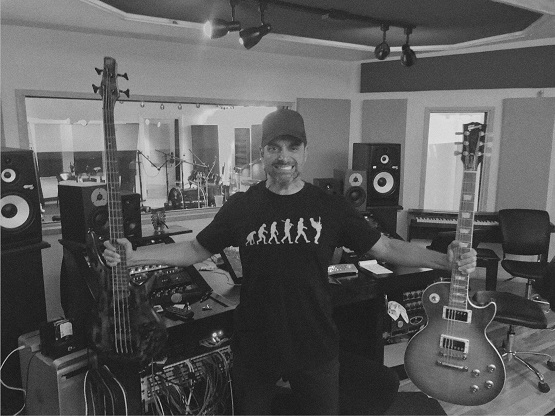 "Statue" is a stirring new track from JRtheBand, with lyrics reflecting the height of panic that sleep paralysis brings.
"I recently heard Howard Stern's interview with Billie Eilish discussing her personal struggle with sleep paralysis," JR says. "By the time I heard her interview I had already written, recorded, and planned to release 'Statue' in the future. Hearing her speak about the condition caused me to re-prioritize and make this song my next release to try to help more people become aware of and share their experiences with this terrifying (but hopefully non-life-threatening) condition."
JR's project categorizes his songs in three ways: acoustic guitars only, full band instrumentals, and lyrics/vocals. Beyond being an enjoyable listening experience for fans, it's also a great way for aspiring musicians to explore the development of songwriting.
"Statue" exudes a rather timeless feel in its delivery, with a snarling guitar twang to start and gearing up for acoustical trickles accompanying the ardent vocal presence, which tonally reminds of Styx's Dennis DeYoung. The "solitary," vocal hook brings forth the trickling acoustics alongside anthemic vocals, with the guitar snarl emerging shortly thereafter. "Solitary cell inside / Penitentiary in my mind," JR sings here. "Locked away discarded key / Good thing it's only temporary." The lyrics impressively capture the feeling of helplessness, even if it's temporary and not during waking hours.
Check out more from JR on his official website.
—
"Statue" and other memorable tracks from this month can also be streamed on the updating Obscure Sound's 'Best of February 2020' Spotify playlist.