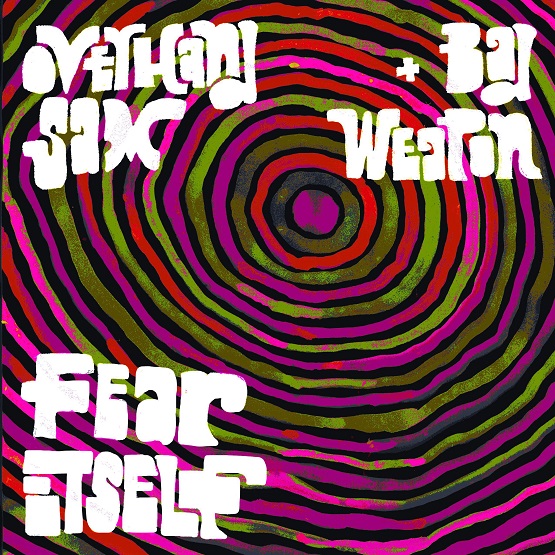 "Fear Itself" is a track released today from Overhand Sam, touting an enjoyable sound with throwback rock and pop schematics. Deerhunter and early Ariel Pink are enjoyable reference points, aesthetically. Psych-friendly keys linger in the background as the rhythm section dominates initially, as various vocal layers help construct a melodically engaging sound. The "try to live," repetition leads nicely alongside a newer guitar-based presence. Just past the two-minute mark, the layered vocals lead to a guitar-fronted segment that oozes enjoyable garage-rock nostalgia. "Fear Itself" is a murky and satisfying gem from Overhand Sam.
Forthcoming is Overhand Sam's album Bad Weapon, a concept record that pursues a sound akin to "Kink's retro-pop meets Gainsbourg jazz-ish meets Vonnegut inspired Fuzzy-Space-Krautrock." Bad Weapon follows up 2017 album Longer Legs.
Overhand Sam elaborates more on the track below:
This started as a way to write some more sonic exploration in a retro-pop song, and turned into a lot more. The title came to me first, and I wanted to write about what my biggest fears are, in a way that maybe I could grapple with. I realized my biggest fears are similar to what a lot of other people talk about, something we all share – We are afraid of losing our minds, and we want to be recognized and remembered – our legacy. One of my favorite stanzas,
—
"Fear Itself" and other memorable tracks from this month can also be streamed on the updating Obscure Sound's 'Best of February 2020' Spotify playlist.
The track is also featured in the genre-based, best-of Spotify compilation Emerging Indie Rock.