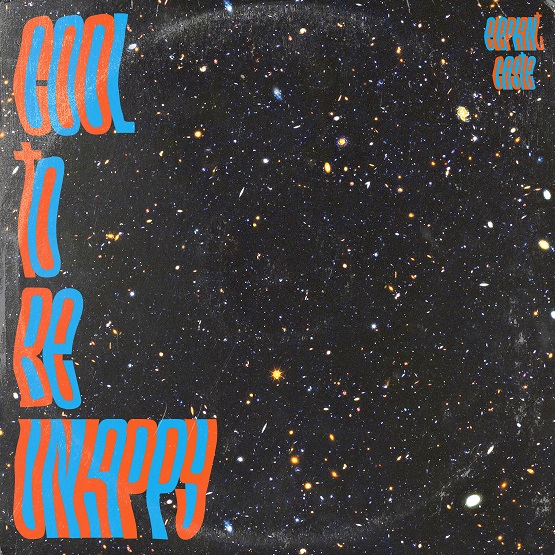 "Cool To Be Unhappy" is the very catchy debut single from Elephant Castle, the new project from Los Angeles-based singer and multi-instrumentalist Phil Danyew, a touring member of Foster the People for the past six years. "'Cool To Be Unhappy' is about a girl I once loved who thought it was cool to be unhappy." Danyew writes. "Needless to say, it didn't work out." The chorus — "and I try to forget," — evokes a gripping sense of yearning over psych-pop guitar fixings. Tame Impala is a fairly obvious point of comparison, tonally. A bass-heavy bridge around 02:45 shows a fully consuming, rhythmically thick lead-in the more fluttering vocal-fronted hooks. Shining with excellent production and an obvious knack for melodic hooks, "Cool To Be Unhappy" is the start of an extremely promising project.
Danyew elaborates more on the project and this excellent track below:
"When starting Elephant Castle, I was thinking of how I wanted the music to make me and other people feel. I want it to feel magical and have a timelessness to it. I play a lot of synthesizers but I wanted to get away from that and get back to the music that made me the happiest growing up— that was oldies from the '50s and '60s. The '60s were the most magical time for music to me. In addition to the incredible songs that came out that decade, I love where recording technology was and how it made the recordings sound. Analog gear and tape saturation are just magic!"

"'Cool To Be Unhappy' was reimagined a few times. The demo had a quick synth arpeggio line throughout the whole song. it had so much energy but took up way too much space. Once I committed to taking it out, there was so much more room to work with and I rebuilt it with limitations. I wanted to incorporate some of the limitations they had in the '60s: edit as minimal as possible and just play it / sing it until I got it right, instead of editing everything and pulling the human soul from it. I also replaced a lot of the synth sounds I had with older keyboards like Mellotrons and Farfisa organs. I used tape as much as I could: for saturation, warble, delays, phasing, and distortion. It just does something magical to audio and kicks into a retro realm."
—
"Cool To Be Unhappy" and other memorable tracks from this month can also be streamed on the updating Obscure Sound's 'Best of March 2020' Spotify playlist.
The track is also featured in the genre-based, best-of Spotify compilation Emerging Indie Rock.