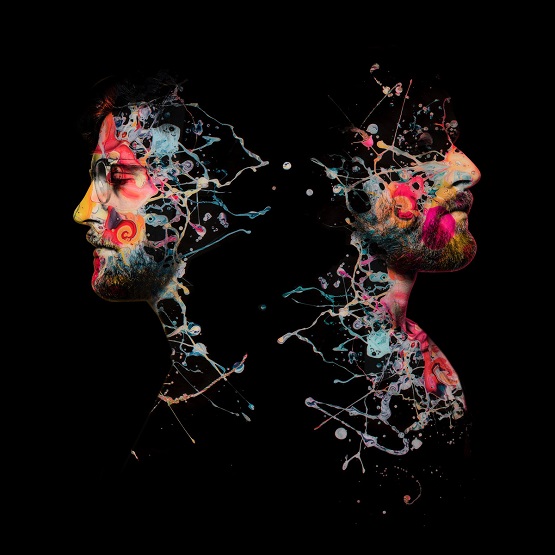 Charlotte, NC duo The Wormholes impress with new track "Temporary Vessel." Showcasing an expansive sound with spacey synths, a lushly hypnotic rhythm section, and lingering guitar tones, "Temporary Vessel" also shows well in its tonal variation — from sparser bass-bouncy moments like 02:30 to the intricately involved expansion about a minute later. They certainly make the most of their arsenal, described as "a guitar, a drum kit, and a series of interconnected synths, amps, and effect/looper pedals." Vocals emerge at precise points throughout, exuding a calmly melodic allure. "Temporary Vessel" is certainly a strong showing from this rising duo.
The Wormholes speak more to the track's themes below:
"You are not your body or your thoughts."

This song speaks to the ever-present conflict between the material and the meta-physical. Our subjective experience is not physical – we do not feel our cells or atoms – our experience is purely consciousness and the various states of mind that consciousness encompasses. And yet this experience is housed in an impermanent physical body – a "Temporary Vessel". An awareness of this experience reveals the autonomous nature of thought and its tendency to produce unnecessary suffering on the human mind. The journey of introspection can sharpen that awareness. This song represents that journey.

The song is structured to mimic a meditative experience. A simple beginning that expands as time goes on. This is the practice of mindfulness. The song continues to move in waves until reaching a definitive transition, where a mantra is introduced. "You are not your body or your thoughts. You are not floating in your body" and "In this vessel, temporary" are phrases that are alternately repeated, until reaching the climax of the song. The last moment is a deconstruction. We are back to the introductory chord progression, now paired with melodic holdovers we've heard throughout this journey. The song ends and we are back to the present moment.
—
"Temporary Vessel" and other memorable tracks from this month can also be streamed on the updating Obscure Sound's 'Best of March 2020' Spotify playlist.
The track is also featured in the genre-based, best-of Spotify compilation Emerging Electronic.