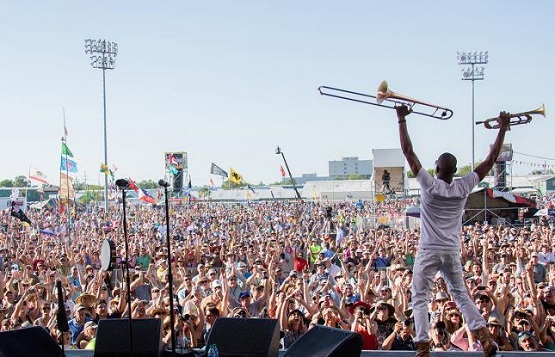 Events can be more engaging and fun when the element of social collaboration is involved, whether for a corporate function or music gig. Crowdsourcing events helps enhance a variety of aspects, from improved organization to making attendees feel more involved with the going-ons.
One of the first instances of crowdsourcing at an event was in 1906, when British statistician Francis Galton had 800 people guess the weight of a dead ox at a country fair. The winner received a prize. While the majority of guesses were too low or high, Galton found that the average of the guesses combined together was extremely close to the actual weight. This immediately gave credence to the many benefits of event crowdsourcing, both as a way to extract valuable information and provide attendees with a more immersive and rewarding experience.
Crowdsourcing Events in Today's World
Since event crowdsourcing could be pulled off successfully in the early 1900s, it's no surprise that the 21st century offers many imaginative ideas for crowdsourcing events and shows. Technology provides anyone the opportunity to lend information or suggestions, so adding a contact form or email on an event's web site to provide visitors the opportunity to become involved before the event even starts is opportune.
This also highlights how important non-verbal crowdsourcing is, as many attendees will be reluctant to lend their thoughts and voice to an event if public speaking or singing is required. Oftentimes, attendees want to contribute without the spotlight on them — and this should be accommodated. There are many ways to crowdsource events, with the best strategies relying on information like event size, level of engagement, and type of session formats.
The Flexible Solution for Event Planners
Businesses and artists often have to hold many events, from small employee-only meetings to massive conferences to full-on concerts. These event types can be benefited by crowdsourcing. For example, using an event management app, attendees' phones can send data to event planners that show them a centralized view of the event, including attendees' touch points prior to, during, and after the event. Conveniently, the app also includes a feature that instantly prints out a name badge upon an attendee check-in, in addition to showing event organizers a detailed list of who checked in and who hasn't. This can help press during concerts, or general concertgoers with finding their seats.
With event management apps, event planners are provided instantly with up-to-date information that provides them with an easy-to-manage overview of the event's attendees and general going-ons.
Event Management Apps Make Life Easier for Frequent Event Attendees
Event management tools also improve the lives of attendees, by providing them with an all-in-one digital wallet for their events. The app's main page allows one to sift through upcoming events and past events, with info such as registration info and event details at the tip of an attendees' fingers. One can also pay for an event's entry fee via the app as well, making it the ultimate source for attendees to manage their events.
During a festival with various stages, attendees can also check and uncheck artists they plan to attend, increasing the likelihood of an accurate projection for the number of attendees at a specific stage. With digital tools available to help events today, there are many ways that crowdsourcing can improve a festival or show.