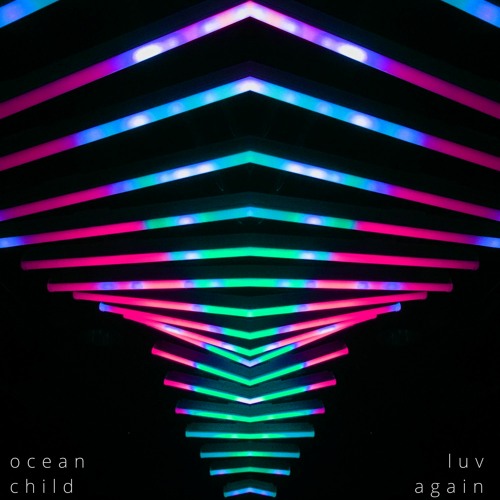 "Luv Again" is the catchy new single from Ocean Child, the project of Chicago-based musician Marco Landaverde. Debuting with the EP How to Keep Someone from Disappearing last year, Ocean Child continues strong momentum here. A bustling bass line and pleading vocal tone becomes accompanied by shimmering guitars, as the "way you make me feel," bridge plays delightfully into the higher-pitched range of the chorus. An accessibly catchy melody finds guitar-based expansion as 03:30 approaches, with a rollicking guitar lead bringing the track into a satisfying conclusion.
The artist elaborates more on the track below:
"I have a friend in Schaumburg who writes lyrics every so often. On Christmas Eve, he sent me this video of himself singing a little melody over this song on Soundcloud called 'oldbandstuffs 1'. He wrote the first lyric: "I'm trying to fall in love again, but it's hard to." We would end up collaborating on the rest of the lyrics together. I think the song is beautiful in its simplicity, and an expansion on this visceral yet melodic sound I had in mind for the track. I think both of us had to pull from memories of old relationships to make that song what it was haha. Its definitely my most fast-paced song I've produced yet, and I'm very proud of how it turned out."
—
"Luv Again" and other memorable tracks from this month can also be streamed on the updating Obscure Sound's 'Best of April 2020' Spotify playlist.
The track is also featured in the genre-based, best-of Spotify compilation Emerging Indie Rock.