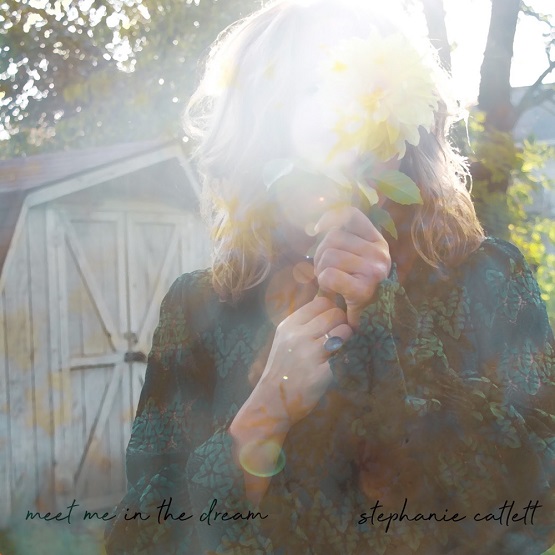 "Nothing But Fine" is a consuming effort from Stephanie Catlett's new EP, Meet Me in the Dream. The Iowa-based singer/songwriter puts her intimate storytelling on display here. Brass-laden adornments and a steady acoustical backbone complement retrospective lyrical honesty, commenting on topics like the pressures of external news, life's plodding tendencies, and youthful innocence. The artist draws inspiration from nature and consuming storytelling in successful form, resulting in an engrossing, natural sound.
Catlett elaborates more on the album's creative process and themes below:
Putting out this album was an act of courage for me. After a career as a marketing writer promoting others' work, "Meet Me In the Dream" is the first project that I have created out of myself, completely from my own experiences and impressions. While the dream world of the album is one of false starts, missed chances and loss, there remains a core of resilience and persistence that hopefully won't be overlooked by the listener.
Stream Meet Me in the Dream below:
—
"Nothing But Fine" and other memorable tracks released in December 2019 can also be streamed on the Obscure Sound's 'Best of December 2019' Spotify playlist.