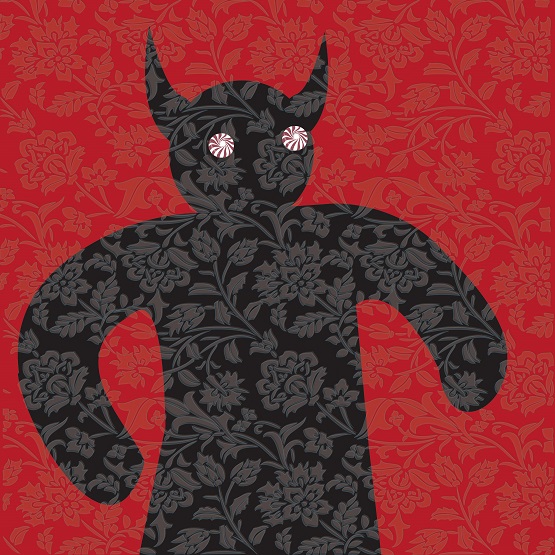 "Call of the Wild" is a stirring track from tiny bill cody, the project of Canadian artist Tor Lukasik-Foss. Coming from his new EP the devil will give you candy, "Call of the Wild" engages with its emotive tone. The aesthetic here reminds fondly of Danny Wilson's debut album Meet Danny Wilson — exuding a melodic vein of sophisti-pop with a strong narrative grip. The "call of the wild," vocal escalation past the two-minute mark plays especially well, with dual intertwining vocals shining. "Call of the Wild" is a memorable track whose melody certainly resonates.
The artist elaborates more on the EP and "Call of the Wild" below:
"All the songs on 'the devil will give you candy' reflect strong narrative urges that bend slightly to the otherworldly and absurd. One thing I've noticed is that, despite how rotten it is as an experience, anxiety is a remarkably creative state. You can, with very little work, take what should be a comfortable situation and make it fraught, perilous, even apocalyptic. Your brain really can fabricate devils, ghosts, maladies that feel so real, so imminent. I guess I kind of write these songs as a way to honour those acts of imagination, to exorcise those demons the mind likes to make, and to suggest some ways to move forward.

Regarding 'Call of the Wild' specifically – There's this song called 'The Golden Vanity' about a scrawny kid with an auger who jumps in the water and bores holes in an enemy's boat in order to save his ship and win the hand of his captain's daughter. His captain then refuses to bring the kid back on board. And so the kid, realizing he can just as easily take down his own ship, instead decides to accept his crappy fate. It's bleak, but I do like the idea of heroism as a sequence of quiet, diligent, simple maneuvers combined with a good set of principles, and a willingness to reconcile with whatever are its unknown consequences.

I worked with Hamilton, Ontario-based producer, engineer and musician Michael Chambers (aka moon:and:6) on the EP. (Michael also produces James Wyatt Crosby, who's also been featured a few times on Obscure Sound.) Our goal was to preserve the songs' intimacy and quirkiness. The tracks on the EP are supported mostly by acoustic noises: upright bass (Michael Ratz, Neal Evans), accordion and voice (Treasa Levasseur), a percussive, cymbal-less drum kit (Adam Warren), and various layers of clapping, thumping, and other found noise."
Stream the EP below:
—
"Call of the Wild" and other memorable tracks from this month can also be streamed on the updating Obscure Sound's 'Best of April 2020' Spotify playlist.