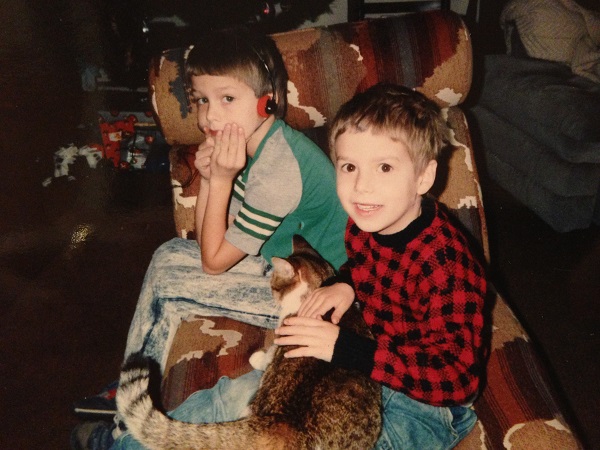 "Building a Life" and "Small Town" are both tracks from the forthcoming album MOTEL, a collaborative concept release from Michigan indie outfits PAWL and ttypes. Releasing on 4/17, MOTEL was inspired by the upbringing of brothers Paul and Tim Krauss, who grew up living at and helping their parents run a Midwest roadside motel. There, a variety of characters and experiences contributed to a fresh perspective, which comes through on MOTEL alongside pop-focused production in the vein of Brian Wilson, Apples in Stereo, and other hook-friendly manufacturers with shimmering tendencies.
These two tracks, released ahead of MOTEL, share a knack for upbeat, hooky allure. "Small Town" just released this past Friday, and emphasizes an excellent hook — "such a small town," — with dual-vocal injections and shimmering instrumentation. Aesthetically I'm reminded of Field Music. Per the band, "Small Town" tells the going-on's of a drunken Motel resident, whose dark story is counteracted with an infectious, bright melody. Released a couple weeks ago, "Building a Life" rides with a similarly upbeat charm. A bouncy key-laden personality is apparent here, with moments like 01:17 showing a fun guitar-pop pull amidst the melodic vocals. A power-pop guitar solo concludes the track in satisfying form.
Certainly these two tracks show that MOTEL is well worth anticipating. Look for it on 4/17.
—
"Small Town" and other memorable tracks from this month can also be streamed on the updating Obscure Sound's 'Best of April 2020' Spotify playlist.