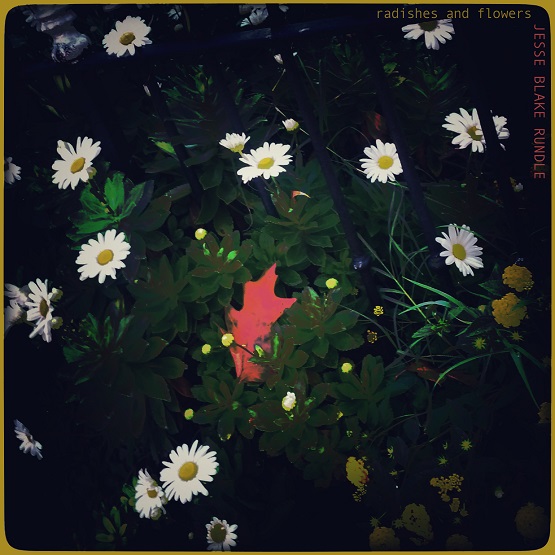 Radishes and Flowers, the new album from Jesse Blake Rundle, is a riveting listen that merges gripping narrative allure with soaring folk-forward charm. Such is apparent from the get-go, as opener "Nomad Exquisite" awakens with a crisp, brisk anthemic folk expansion that recalls Fleet Foxes. From here, the album captivates with both its melodic charms, as well as its successfully interwoven poetic conceptual pursuit.
The album features the poetry of Wallace Stevens' Harmonium arranged as a song cycle within a folk aesthetic that ranges from anthemic ("Nomad Exquisite") to delicately quaint ("Nuances"). Wallace Stevens' Harmonium was first published in 1923, and entered the public domain last year. Rundle's stirring songwriting combines with Stevens' affecting words for a resonating effect. Prior fans of Stevens' works will find Rundle's interpretations as breathing new life into classics, providing an audible reflection to the engrossing imagery and lyrical themes throughout.
The Idaho-based Rundle shows an ability to beautifully align soundscapes with apt lyrical accompaniments, evident abundantly throughout, though especially on "Nuances." A backing synth shimmer accompanies patient guitar tones and gentle orchestral accompaniments, with the diction flowing seamlessly in audible form. The poem itself is a moving collaboration between William Carlos Williams and Wallace Stevens, reflecting on the autonomy of a star, shining even its lonesome, and what one can gain from distant observation. The depth of this poem, and Stevens' work in general, certainly extends well beyond that — and Rundle provides an excellent platform for enjoyment, as those discover both Stevens and himself for the first time.
Radishes and Flowers wins both with its winning concept and level of consistency; many of these tracks successfully ride on their own, unique character. "Earthy Anecdote" shows a stirring vocal performance amidst twangy guitars, rendering a very approachable sound. The acoustical shimmer of "Susanna" shows a traditional folk likability, leading well into the string-laden majesty of "Beauty is Momentary." This mid-section of the album, in particular, is especially striking. Radishes and Flowers is a lovely album that meshes a consuming thematic approach with captivating songwriting.
Stream Radishes and Flowers in full above, on Spotify, and all streaming platforms:
—
"Nuances" and other memorable tracks from this month can also be streamed on the updating Obscure Sound's 'Best of May 2020' Spotify playlist.