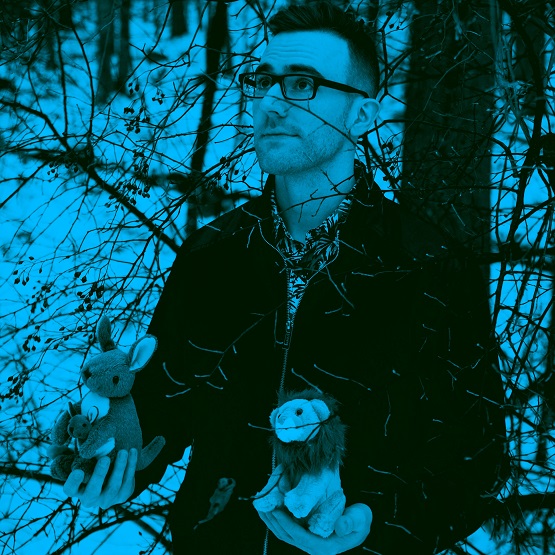 "Here's Wishing!" is a melodically gripping track from Marsupial Lion, touting a guitar-accompanied electro-pop sound. An assortment of buzzing guitar distortion and '80s-friendly leads mesh with New Wave synth tones, resulting in a riveting sound. The bridge at 00:42 shows a spacey synth pad alongside yearning vocals, gearing up for a guitar-fronted hook. 01:30 sees another clever mixture of synth arps and slick guitar work around anthemic vocal layers. "Here's Wishing!" is full of catchy, memorable moments throughout.
Marsupial Lion, the project of Travis Jonathan, releases his debut album Juvenilia on July 7th, thematically focusing on "what it means to be human under surveillance capitalism." "Here's Wishing!" shows this as a release well worth checking out upon release.
More on the upcoming album below:
True to its name, Juvenilia is also a "debut retrospective": 9 songs conceived over 10 years with synth wizard, co-writer, and near-lifelong friend Parker Tichko. Both grew up in a small rural town in New Hampshire, America's "Live Free or Die" state, the last generation raised with the internet that still remembers a world without WiFi. The album explores the nexus of friendship, encroaching digital code, and an ever-accelerating world from the vantage point of young people moving through it, molded by it, and learning to survive within it.
—
"Here's Wishing!" and other memorable tracks from this month can also be streamed on the updating Obscure Sound's 'Best of May 2020' Spotify playlist.
The track is also featured in the genre-based, best-of Spotify compilation Emerging Electro-Pop.