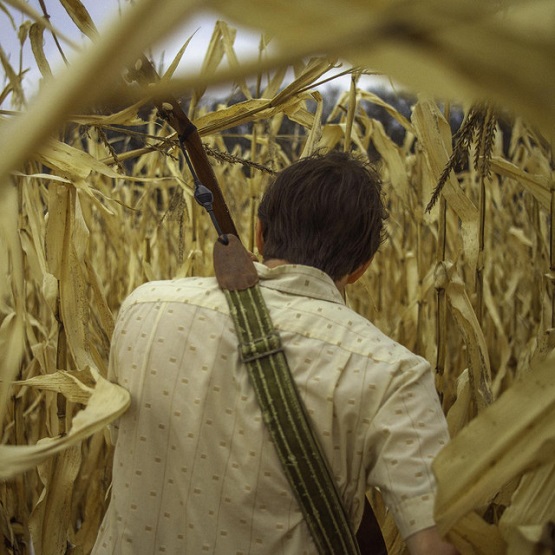 Soaring vocals and enveloping acoustics assemble an engrossing feel throughout "Torch," the newest track from Pat Keen. Originally from Eau Claire, WI and now based in Minneapolis, Keen impresses with a vein of engaging, evolving folk music. He will be releasing the full-length album Cells Remain on August 21st; "Torch" is one of its tracks. Captivating songwriting is on display; voice and guitar form an intimate beginning, with a bass-fronted backing emerging alongside a steadily forming vocal passion. Guitar flourishes and acoustical rushes remind of Fleet Foxes at points. Showing a vibrant and consuming sound, "Torch" makes a strong impression.
Keen explains more about the track's background and depth below:
"In some capacity, I believe that all art is a way for an artist to vent. "Torch" speaks to that idea, embracing a lack of inner self control while highlighting a sense of awareness through it all. It meanders through the life I've led so far as a scatterbrained creative that was "diagnosed with ADHD at a young age" (That's right, I've got the H!)

Like many of my songs, they end up being about various things, a lot of the time pertaining to the same message in the end. In addition, Torch reflects upon how my relationships (not just romantic) have shaped who I am today. Through thick and thin, hard and easy, I'm convinced that it all matters over the course of life in some way. This song is an attempt at zooming out to try and see all that, with a realistic tinge of self doubt."
—
"Torch" and other memorable tracks from this month can also be streamed on the updating Obscure Sound's 'Best of June 2020' Spotify playlist.
The track is also featured in the genre-based, best-of Spotify compilation Emerging Indie Folk.