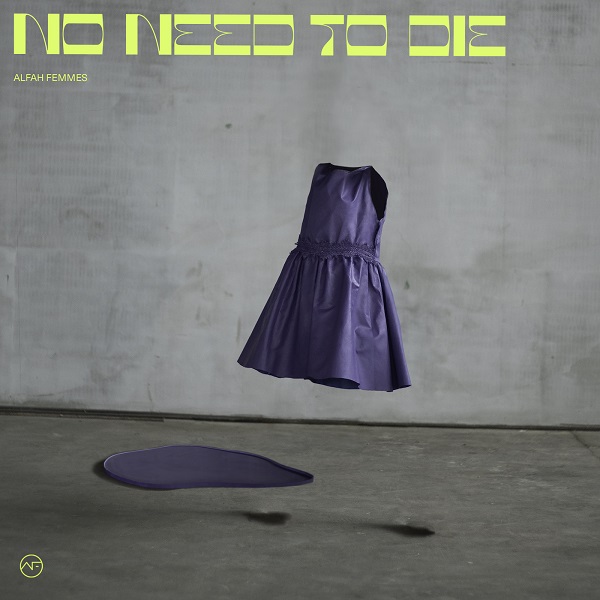 "No Need to Die" is a slice of riveting, nostalgic pop from Alfah Femmes, a six-piece from Poland. Impressing with the track "Skunks" earlier this year, Alfah Femmes continue showcasing a creative brand of '80s-friendly pop with electro and sophisti-pop flair. Clanging guitars and sporadic synths build to a more soaring vocal section at the one-minute mark. Galloping bass and melodic vocals then lead to a series of flashing synth sophistication and interesting vocal melodies (01:45), aesthetically reminding of Yellow Magic Orchestra in terms of the synth tones. Zofia Bartos' navigate with seamless melodic precision alongside these various successful melodic twists and turns.
"No Need to Die" is the title track from Alfah Femmes' upcoming album of the same name, releasing on October 24th. The album focuses on the "concept of identity based on a collection of different old pieces of scraps buried in a closet – which parts are to be recovered, and which to be discarded; reclaiming selfhood and its circumstances."
Per the band: ""No Need to Die" is a love confession in the circumstance of different battles, both internal and with the outside world. The musical layer might evoke associations with family adventure movies from the '80s or retro anime soundtracks, but it also hints at 2000s artist-driven dance-pop classics as well as contemporary experimental pop."
Check out the music video for "No Need to Die" below:
—
"No Need to Die" and other memorable tracks from this month can also be streamed on the updating Obscure Sound's 'Best of August 2020' Spotify playlist.
The track is also featured in the genre-based, best-of Spotify compilation Emerging Electro-Pop.