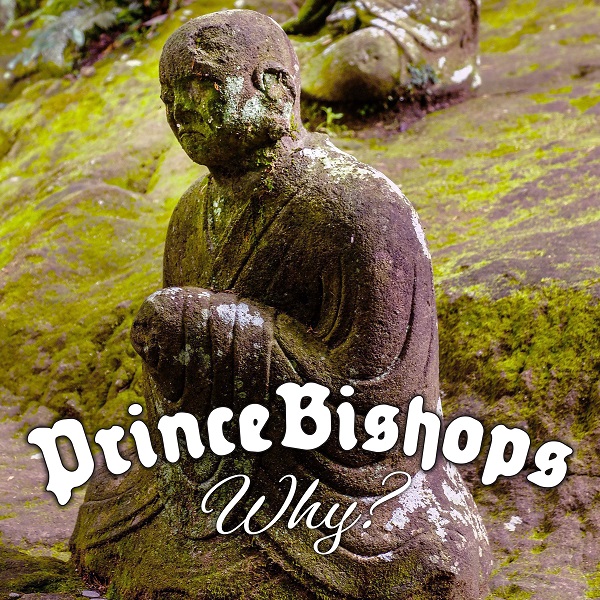 Releasing today from Prince Bishops, "Why?" is an enthralling rocker with soaring grandiosity. Twangy guitars and a steady rhythm section conjure an initial feeling reminiscent of Manic Street Preachers. A series of textural, melodic shifts past the one-minute mark firmly engrosses, with shades of Jeff Buckley and Pink Floyd. The chorus — "don't you wonder why?" — escalates in great form past the two-minute mark alongside rising guitars, the lyrical refrain playing with a resonating chill considering the track's thematic focus.
The Durham, England-based project conveys an important message within the track, regarding human rights abuses by the Chinese Communist Party. "I wrote 'Why?' some years ago when I first learned about the persecution of Falun Dafa by the CCP," says singer/songwriter Ben Trenerry. "It always struck me as curious that such peaceful folk would be attacked in this way. The more I learned about the CCP's dreadful nature and how its influence extends worldwide; the more I understood just how much complicity was involved. It seems that businesses and countries will turn a blind eye when there is promise of money and investment from the CCP."
Trenerry continues: "I decided to release this song now as more people are starting to question the nature of the CCP, what with their initial handling of COVID-19 and the deteriorating situation in Hong Kong. It is important to note that the CCP is not the Chinese people, they're all victims of this regime. In fact, all of the world's people are."
"Why?" comes via the forthcoming album All is Due.
—
"Why?" and other memorable tracks from this month can also be streamed on the updating Obscure Sound's 'Best of July 2020' Spotify playlist.