Posted
August 28, 2020 by Mike Mineo
in
Sophie Coran – "I Could Be Your"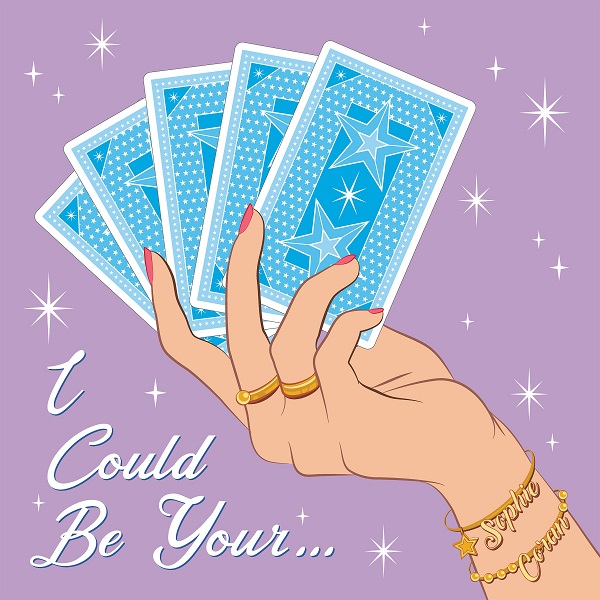 The fifth single from Philadelphia-based Sophie Coran, "I Could Be Your" is further exemplary of the artist's engrossing vein of atmospheric soul and R&B, evidenced earlier this year with the track "Circles." The sporadic piano melody in the verses touts a jumpy, melodic flair reminiscent of "Bennie and the Jets." A magnetic vocal presence in the chorus — "I could be your star," — appeals with a climatic confidence. The contrast between bouncier verses and dramatic chorus succeeds entirely.
The track was engineered and produced by Michael Cumming, featuring the work of Sophie's full band (Logan Roth on keys, Arjun Dube on drums, Mike Morrongiello on bass). Sophie arranged the live strings herself.
The artist elaborates more on the track's creative process and inspirations below:
"I wrote "I Could Be Your" during an experience with unrequited love. Oftentimes in my relationships, I become instantly and deeply attached, especially when the other person reciprocates at first. I started to realize, however, that this relationship was not sustainable, no matter how much I wished it were."

"The arrangement portrays that moment of visceral emotion. Logan Roth provided the foundation with his rhythmic groove. Vocal harmonies, piano and synths represent the narrator's emotional distress. The bridge features a chopped up vocal with jarring live strings, and a marching snare pattern, further evoking this unhinged state. After building to a big chorus, almost everything falls away, leaving just piano and voice."
—
"I Could Be Your" and other memorable tracks from this month can also be streamed on the updating Obscure Sound's 'Best of August 2020' Spotify playlist.