Blunda – "Pulling For You"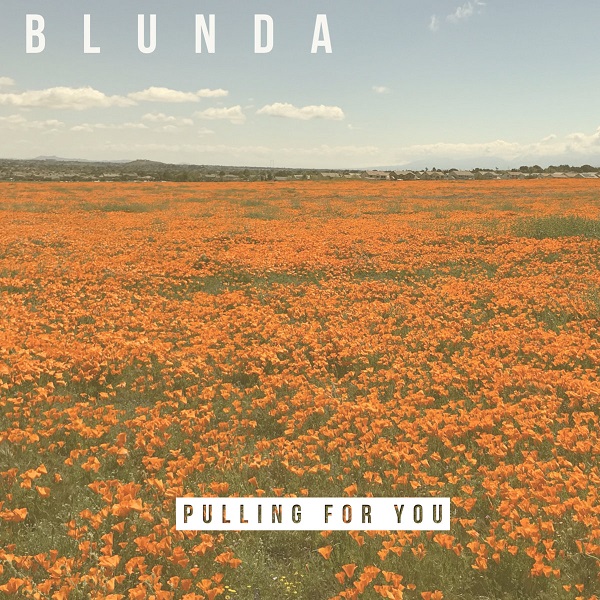 North Hollywood-based musician Andy Blunda crafts shimmering rock with hooky sentiments, evidenced throughout new EP Pulling For You. All five tracks are quality, ranging from the lushly soaring "Fall" to the brightly infectious self-titled track. The vocal tone and evolving, fluttering melodic pull reminds me fondly of Andrew Bird. "Pulling For You" starts with chiming acoustics and creeping string-like sereneness, evolving steadily into a bouncy, key-laden delight. Expect similar quality throughout the rest of the EP.
Stream Pulling For You in full below:
Blunda elaborates more on the album below:
"When the pandemic hit, I was just finishing up composing the music for Season 5 of Jay Leno's Garage. When that ended and my composing work slowed down I decided it would be a great time to write some new material for my solo project, Blunda. Interestingly, I found it very difficult to write as I watched the world around me fall apart. It seemed pointless and trivial to write music at a time when so many were suffering and daily life had become so fragile. Looking for inspiration, I went back through old hard drives of demos and songs that I had abandoned or just hadn't gotten around to finishing. Many tracks being over a decade old, I found I could be more objective and play the roll of older wiser producer to my more emotional and artistic self.

These 5 tracks seemed to somehow fit together and were for me a cathartic way of finishing the old in order to make way for something new. In a way, this EP is a bridge to new material that I am currently in the process of writing. It was where things are and let them go in order for new life and ideas to be born."
—
"Pulling For You" and other memorable tracks from May can also be streamed on the updating Obscure Sound's 'Best of May 2020' Spotify playlist.