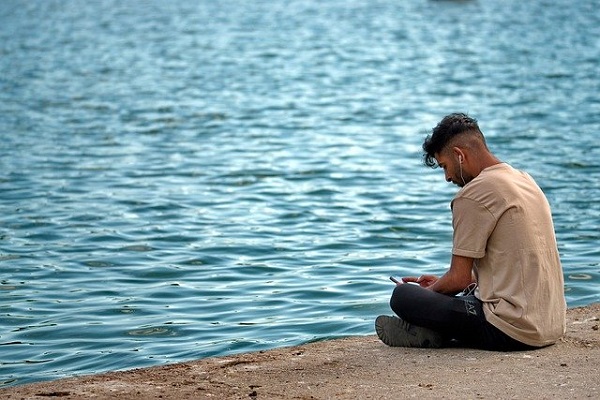 Whether you've stared for hours at a strobe light while listening to Pink Floyd or zoned out to Snoop Dog, marijuana and music go hand-in-hand. Hey, stoners aren't the only ones known to chillax with cannabis! CBD users who don't get high also like to kick back with some tunes. 
Hemp extract helps you relax, so you can pay better attention to the music and lyrics you love. Let's discuss why CBD and music go together like Cheech and Chong, and suggest some of the best music for every type of CBD user. 
Why CBD and Music Go Together 
Just because hemp and marijuana offer completely different experiences doesn't mean both can't be uniquely positive. At Joy Organics, all of our CBD products are THC-free, so you won't experience the high that's stereotypically associated with cannabis users. While CBD oil doesn't cause the psychoactive effects that marijuana does, it still influences your endocannabinoid system. 
Your endocannabinoid system interacts with parts of the body responsible for your emotional response, cognitive skills, and focus. UsingCBD oil allows you to gain a better appreciation for the instrumentals and lyrics that make up the tracks you love. 
Let's talk about some of the benefits of adding a soundtrack to your CBD routine.
Promotes Relaxation  
Nothing beats drawing a bath with Joy Organics' CBD Bath Bombs and putting on some light jazz. Both CBD and music can help calm excited neurons in the brain. You'll leave the bath refreshed and ready for bed or a late-night cuddle sesh!
Increases Focus 
Music helps us get into the zone. Hey, there's a reason why Serena Williams listens to "Flashdance…What a Feeling" by Irene Cara before a big match. 
Okay, interesting song choice. But hey, to each their own! 
Teaming up music with Joy Organics' CBD Energy Drink Mix will get you in the right mindset to crush your workout or competition. 
Improves Mood 
Certain songs can make us have "all the feels." They can transport us back to specific moments in time, instantly lift our spirits, or remind us of a special person in our lives.
Think about how your favorite road trip "mixtape" playlist makes you feel, whether you're belting out a duet with a friend or blasting the tunes on your own. The calming effects of CBD oil only heighten those senses.
What is the Best CBD Music for You?
CBD and music can set the tone for a good time. They can also provide the jolt your stagnant wellness routine needs. To find the best music to add to your CBD routine, you'll first need to choose which category fits you best. Remember, you don't have to choose only one; different situations may call for different genres!
The Creative Type 
Many people use cannabis to tap into their creative side. Phytocannabinoids in broad spectrum hemp extract interact with CB1 receptors in the brain, igniting a creative spark. 
According to Berkeley, "happy" music encourages divergent thinking, which is closely related to creativity. Interestingly enough, results found that the study participants didn't necessarily like the music being played, yet they still received the creative benefits. 
It's confirmed. As annoying as "Happy" by Pharell can be, it will cause you to take a walk on the creative side.  If Pharell's earworm isn't your thing, then find something else upbeat that you enjoy. Next time you need a unique solution for work or have a paper deadline fast approaching, use some CBD oil and try Bruno Mars radio on Apple Radio or create a station on Spotify for Daft Punk.
The Athlete 
Looking to crush it in the weight room? Perhaps you have a competition coming up. CBD oil and the right jam can get you in the zone.
Take a cue from the music choices of some of the top athletes:
Michael Phelps: Lil Wayne

Cristiano Ronaldo: George Michael

Usain Bolt: Bob Marley

Maria Sharapova: Adele

Gabby Douglas: Katy Perry

Danica Patrick: Queen



Whatever you choose, make sure it's got a good beat or empowering lyrics that will get your heart pumping.
The Worrywart
CBD oil and music are an excellent combination for calming anxiety. 
Music helps us channel our emotions. When we connect with a song, it can provoke profound epiphanies or promote peace of mind. You can use CBD oil to further enhance that mental relief. 
The best CBD music for anxiety is binaural beats. These auditory illusions contain two tracks set to separate ears at different frequencies. Your auditory system creates a third rhythmic beat that promotes harmony. If you think that's trippy, try YouTubing some of these songs. It's like you're watching Yellow Submarine all over again. 
You can also consider autonomous sensory meridian response (ASMR) – a relaxing auditory experience that uses sounds such as whispers, crackling noises, certain vocal accents, and other noises to relax your brain. While not music, ASMR uses auditory stimulation to create a tingling sensation on the neck and spine that promotes relaxation. 
The Mocktail Partier
Serving up some CBD mocktails and looking to let loose? Music is really going to set the tone. Get a theme going by matching the playlist to the bevvy. 
Try pairing:
Happy Berry Spritzer – Pop Music from Today, 2000s, and 1990s

Calm, Cool, CBDllected – Jazz, Swing, Classical

CBD Spice-icle – Reggae, Salsa, Merengue

EnlightenMINT Iced Tea  – Light Electronica, K-Pop, Dance 

Summer Mocha CBIceD Coffee – Coffeehouse, Indie Folk, Hip-Hop
The Relaxer 
Whether you've had a particularly stressful day or you're just looking to wind down before bed, we all like to relax at the end of the day. CBD oil and music help soothe your thoughts so that you can rejuvenate yourself for the next day. 
We highly suggest taking Joy Organics' CBD Softgels with Melatonin before you begin your bedtime routine, and putting on calm music or your favorite type of white noise.
If you're drawing a bath with Joy Organics' CBD Bath Bombs, there are plenty of great accompanying music choices that will soak away your stress. Try a mix of soul and love songs. 
Or if you're sitting on the porch with CBD drink in hand, consider something reflective like country or the blues. Use these quiet moments to reflect and get ready for refreshing sleep so that you wake up ready to take on the world!
No matter what type of CBD user or music lover you are, there's a combination that will intensify the benefits of your CBD routine!