Posted
September 1, 2020 by Mike Mineo
in
Premiere: windbreaker – "Nervous"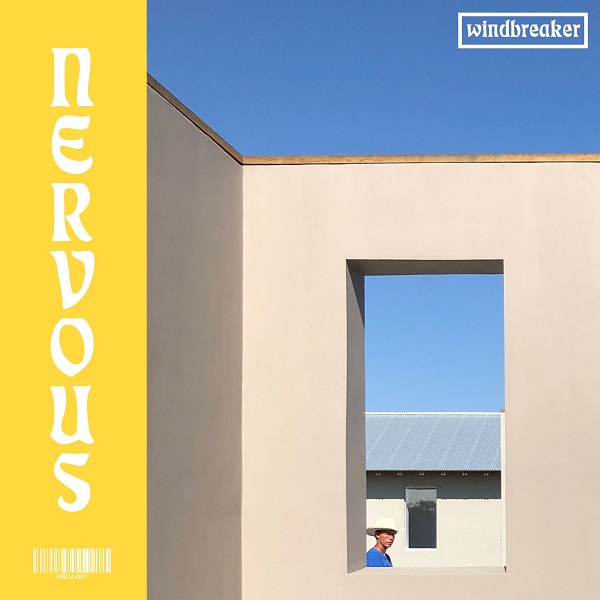 Released today, the breezy and melodic "Nervous" is a winning track from new project windbreaker. A project comprised of longtime friends utilizing digital collaboration, windbreaker show a hooky pop-forward charm throughout. Lush vocals and equally serene keys are quickly accompanied by chugging guitars and percussion. Twinkling keys amidst the "best is yet to come," vocal hook succeeds both in terms of catchiness and atmosphere, casting forth a pop aesthetic that's quaintly enjoyable while still strutting a powerful, melodic pull. A guitar-based movement brings this gem to an enjoyable close. This is absolutely a project I'm looking forward to future releases from.
The project elaborates further on the track's creative process and themes below:
"The composition of "Nervous" began in NYC during the Fall of 2019, Liam Connors (vocalist, multi-instrumentalist) sent the initial demo via email to old friend Gabriel LaVine in Las Vegas (multi-instrumentalist, producer). After a month or so, the duo found themselves reaching out to their former bandmate Maximillian Moore (drums) and bassist Sean Power to flesh out the song more. The workflow of the project ceased almost immediately thereafter due to the impact felt worldwide by COVID-19 and the untimely passing of Liam's father. It wasn't until some months later that the group reconvened and asked audio engineer Sam Barna to help mix and finally complete the first single, "Nervous." Lyrically, "Nervous" is about looking toward the future with positivity even though time is finite. The opening lyrics describe a moment in which a person faces their own mortality and the feelings that arise while in that headspace. The song also deals with the preoccupation of caring too much about other people's opinions and expectations for our own lives."
—
"Nervous" and other memorable tracks from this month can also be streamed on the updating Obscure Sound's 'Best of August 2020' Spotify playlist.