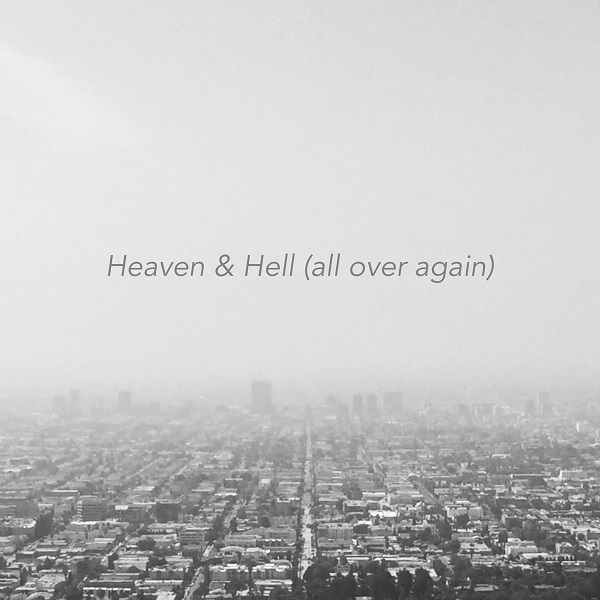 A striking debut single from Fellwalker, "Heaven & Hell (all over again)" firmly establishes the Philadelphia-based duo as an act fully capable of engrossing atmospheric and melodic developments. Cynthia Hopkins' vocals achieve a captivating effect, suave and chilling amidst clanging piano, Radiohead-esque percussive unveiling, and subtle electronic undercurrents. Speaking of Radiohead and its aesthetic likeness, the other half of the duo, composer James Lavino, has collaborated twice with Radiohead's Jonny Greenwood. Hopkins and Lavino showcase their many musical strengths throughout this consuming success, surely having me anticipate Fellwalker's upcoming releases: an EP in Shelter, out on 11/20, and a full-length, Love Is the Means, releasing next year.
"The song was written and recorded from our homes during lockdown," Lavino writes. "Cynthia and I were never in the same room at any point during the process. As with other Fellwalker songs, I first came up with the piano part and a few instrumental tracks. I sent those to Cynthia and she added some vocals on top and sent back. We then started to revise."
"Thematically, the song explores the feelings we were experiencing during the early days of the covid pandemic. The empty shelves on supermarkets because people were panic-buying supplies. The uncertainty and isolation. And the ironic idea (which comes up in another song from our EP) that this period of lockdown should somehow be considered "quality time", almost like we'd finally been given a thing we'd always wanted."
—
"Heaven & Hell (all over again)" and other memorable tracks from this month can also be streamed on the updating Obscure Sound's 'Best of October 2020' Spotify playlist.