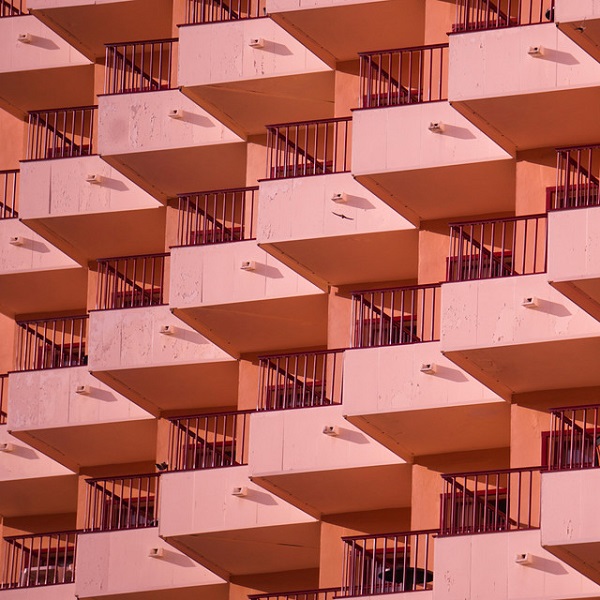 "Desolation" is a captivating rocker from Griffin Novie, from his standout debut album Balcony Bliss. The album's lengthiest track, "Desolation" is also described by Novie as its "emotional apex." Alone, "Desolation" is nicely exemplary of Novie's talents as a songwriter, particularly in showcasing a variety of melodic and structural expansions. The quaint title-referencing refrain evolves with enjoyable vigor into distortion-friendly alternative-rock at the three-minute mark. The suave guitar work in the verses reminds tonally of Tom Verlaine, very fondly. These guitar tones contrast well with sporadic bursts of distortion and rock-heavy charm, with new organs and backing vocal exultations playing well into the conclusion.
Even beyond "Desolation," Balcony Bliss thoroughly impresses. The aesthetic draws from the '60s and '70s, in that the tracks sequence beautifully into each other, with seamless transitions. Furthermore, the style appears admirable of eclectic artists of the era, reminding of Todd Rundgren in the sheer variety of tonal peaks and valleys. Ballads and power-rock anthems both succeed in their own right. "Feels Like I've Been Played" plays with majestic retro-pop charm, with pleading vocals around the two-minute mark leading into a trippy joy of psych-pop splendor. "Triptych (Change Order)" merges electronic and rock components seamlessly, while "Monologue" shows a jangly, yearning ballad that thoroughly succeeds. Balcony Bliss is among the year's finest debut albums.
Stream the rest of Novie's Balcony Bliss via your platform of choice here.
Novie elaborates more on the track below:
""Desolation" is the eighth track on my debut album, Balcony Bliss and, for me, it's the album's emotional apex. Though newly recorded for this album, "Desolation" is actually one of the first songs that I ever wrote. At the time, I was a lonely 16-year-old mostly creating music by myself, wishing I were in a two-guitar band. I was obsessed with the harmony-in-thirds approach of Thin Lizzy's Scott Gorham and Brian Robertson. What truly blew my mind, though, were the spacious, complementary guitar duels of Television's Richard Lloyd and Tom Verlaine. I wanted to combine the best of both worlds, with "Desolation" containing both sparkle-clean double-tracked Stratocasters and fuzzed-out twin harmony leads.

As a teenager, I spent a lot of time within my own thoughts. I lived in Queens, but I went to high school in Manhattan and commuted by subway. Though I've always loved the vast diversity of New York, I was often overwhelmed by the huge crowds of silent people I saw every day on my ride to school. It felt uncanny to be surrounded by people but feel so alone.

It's only now, 13 years later, that COVID-stricken NYC has become as empty as it felt back then, though it's starting to slowly fill back up. The city is certainly not dead, but it feels like it's hibernating. I can't wait until "the city that never sleeps" awakens again."
—
"Desolation" and other memorable tracks from this month can also be streamed on the updating Obscure Sound's 'Best of October 2020' Spotify playlist.
The track is also featured in the genre-based, best-of Spotify compilation Emerging Indie Rock.