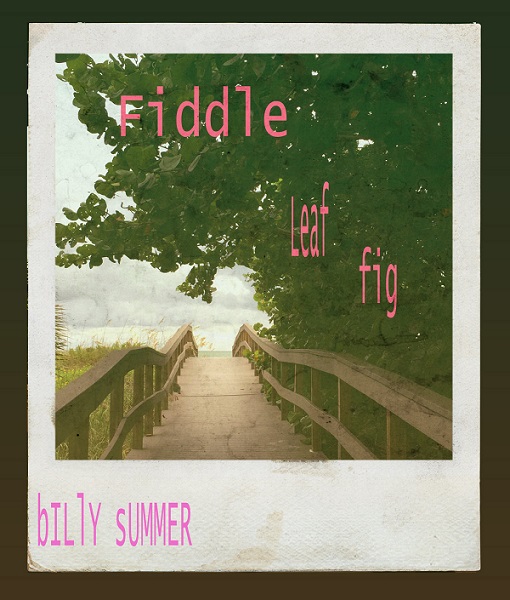 Fuzzy guitars and warming, melodic vocals guide the breezy "Fiddle Leaf Fig," a new track from Billy Summer. The artist churns out music from "The Ward," a "cozy recording studio surrounded by palm trees on the gulf coast of Florida." There's an enjoyably carefree feeling throughout, attributed to a hypnotic wall of guitars and mellow vocals — even upon pushes of distortion, like the 50-second mark, which eventually glides into a hazy synth accompaniment. Reminding me of Deerhunter's poppier, brighter efforts, "Fiddle Leaf Fig" is a satiating meshing of hypnotic rock and pop from Billy Summer.
"This song lyrically is from a dumb joke we have about turning into a character called Jack the Snipper who sneaks through the neighborhood taking clippings from trees to plant at their own house," the artist explains. "Picture a black gloved hand with a pair of pruners as the horror movie still. Not too deep, but we joke about it. Melody wise, I wanted it to feel hopeful, and upbeat."
—
"Fiddle Leaf Fig" and other memorable tracks from this month can also be streamed on the updating Obscure Sound's 'Best of November 2020' Spotify playlist.