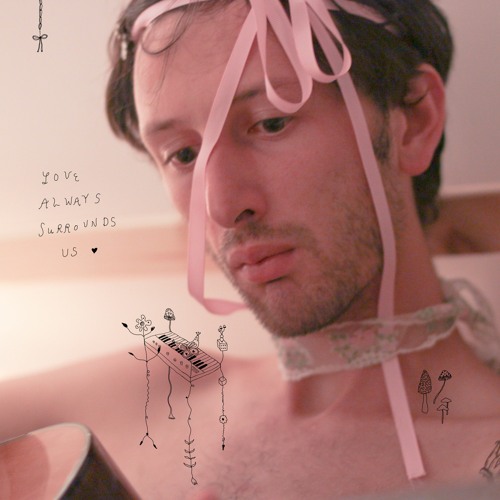 A catchy track from Evan Isaac's newly released album, "Love Always Surrounds Us" rides on a playful bass line and suave vocals to start. Clap-laden percussion converges with the bass line for an energetic, bursting feel — propelled enjoyably further with the key-laden wavering rounding the 30-second mark. The track shows an excitably infectious vibe throughout, another strong showing from Evan Isaac.
Evan's newest album, Dogwood Dignitaries Listen to the Baby, released this past week. Listeners can anticipate similar quality to "Love Always Surrounds Us" throughout, including the pulsing "Dark Room," below, released last month.
"The first batch of these songs were written at a very turbulent time in my life," Evan says of the album. "I was being forced from within and without to make some difficult decisions about my future as a musician and artist. When we get to a certain point in our lives we sometimes have to assess how, where, and with whom we spend our time. There was a period of intense creativity after that and fleshing out these songs was almost surreal."
Stream the album in full below:
—
"Love Always Surrounds Us" and other memorable tracks from this month can also be streamed on the updating Obscure Sound's 'Best of November 2020' Spotify playlist.