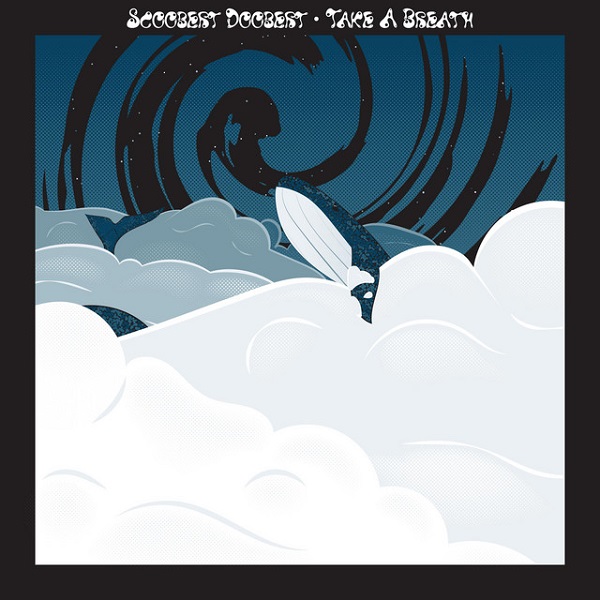 "Take A Breath" is a hypnotic pop gem from Scoobert Doobert. The San Diego-based artist says they wrote the track "to be anti-anxiety," — with the comforting refrain "take another breath," showing enjoyably throughout, as a valuable reminder. A chilled-out rhythm section excels amidst dreamy guitar tones, casting a lulling feel. The two-minute mark sees a funky twist to the rhythm section, bridging the lusher pop sections together with a fun, suave switch-up. The enjoyably lethargic vocals are enjoyably brought up by the "take another breath," refrain, maintaining a consuming interest amidst the comfortably hypnotic glow.
Scoobert Doobert elaborates more on the track below:
"it's loosely about one time that i had sleep paralysis, saw a demon, heard crazy whispering in my ear, but i calmed myself down, and fell back asleep.

as i fell asleep, i heard a crescendo of white noise (is that what death sounds like?), then had an out-of-body experience, checked my body out from above, looked at my wobbly self in a mirror then flew around with Goku and a whale.

by this song loosely being about that experience, i mean it is 100% based on that experience."
—
"Take A Breath" and other memorable tracks from this month can also be streamed on the updating Obscure Sound's 'Best of November 2020' Spotify playlist.
The track is also featured in the genre-based, best-of Spotify compilation Emerging Indie Pop.