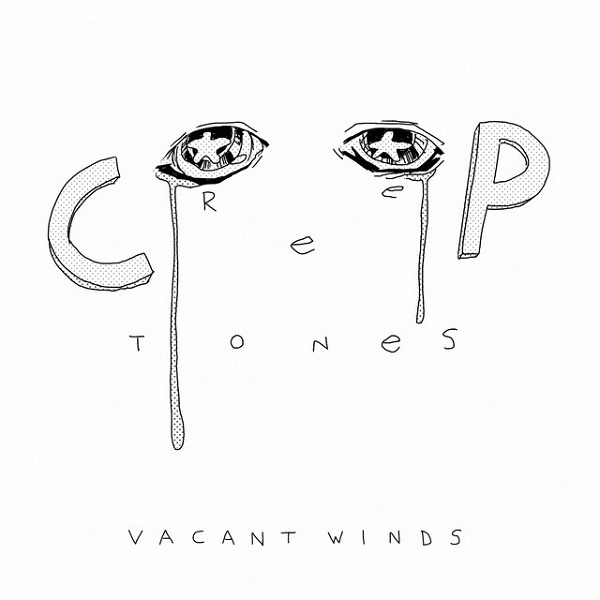 Released today from Creeptones, "Vacant Winds" is an expansive rocker with engrossing rhythmic drive, shimmering guitar/synth interplay, and hooky vocals. The New Jersey-based act, formed in 2010, release this track as a follow-up to last year's album Hell + Ice. Relaxed vocals ride alongside a spacey backing synth to start, with a bouncy bass line exuding a brightly psychedelic feeling. "The "winds blow vacant," hook succeeds with a soaring, infectious charm. The synth lines and prominent bass line remind fondly of The Helio Sequence. "Vacant Winds" soars with a likable charm throughout, marking another success for Creeptones.
In case you hear something familiar and nostalgic, it's worth knowing that the track's intro uses samples from SNES classics Earthbound and Sim City.
Creeptones elaborate more on the track's creative process below:
"Our longtime collaborator and friend (also visual artist for the group) Nico Lucido sent me the lyrics for this song on a particularly rough day I was having. It seemed to be perfect timing. I was very thankful to have him as a friend. Went home that night and finished the track in one sitting. It helped me during a difficult time, and I hope it might help others in a small way, if not just for the reminder to keep things in perspective once in awhile. We used some classic SNES Earthbound and Sim City sounds to give the intro a bit of a VGM feel, but then the song opens up into a more familiar sound. Available for Streaming everywhere February 5th."
—
"Vacant Winds" and other memorable tracks from this month can also be streamed on the updating Obscure Sound's 'Best of February 2021' Spotify playlist.
The track is also featured in the genre-based, best-of Spotify compilation Emerging Indie Rock.