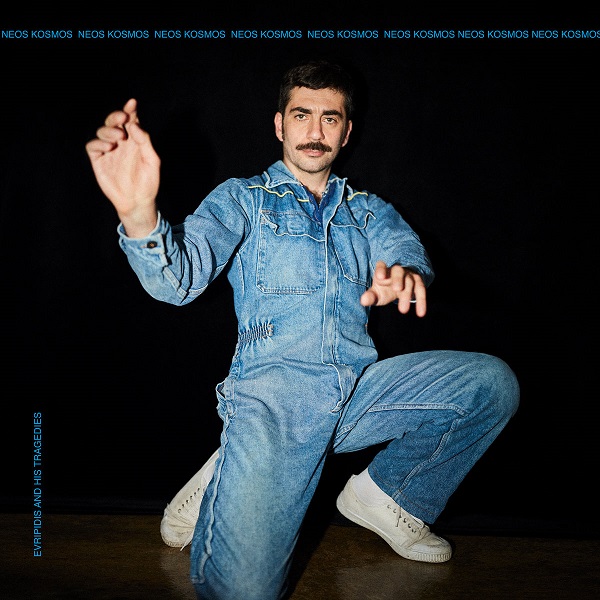 "Bitter" is a captivating synth-pop track from Barcelona-based queer artist Evripidis and His Tragedies. Also featuring Greg from NYC pop duo The Ballet, who joins with Evripidis as a duet, "Bitter" impresses with its varied synth tones and melodic vocal leads. The verses cast a darker, climactic build, driving into a chorus that glistens with charming vulnerability. "We don't want to be bitter," the vocals chime here. "People who're cynical and grim." Similar to previous tracks "The Reason" and "Melancholia," "Bitter" shows clever production and melodic synth-pop smarts.
The track comes via forthcoming LP Neos Kosmos, which became available for pre-order today as well.
Regarding the track, Evripidis says: "I wanted to convey a little bit of the feeling that The Smiths' songs gave me when I was younger — this mixture of romanticism, cynicism, and humor that is kind of camp, but also deeply heartfelt. I am, after all, bitter and hopeful, grumpy and funny, all together at the same time, and I wanted to connect with those who feel these strong contradictions. I invited Greg to sing with me because I imagined an encounter of two like-minded souls who never give up on love."
—
"Bitter" and other memorable tracks from this month can also be streamed on the updating Obscure Sound's 'Best of February 2021' Spotify playlist.