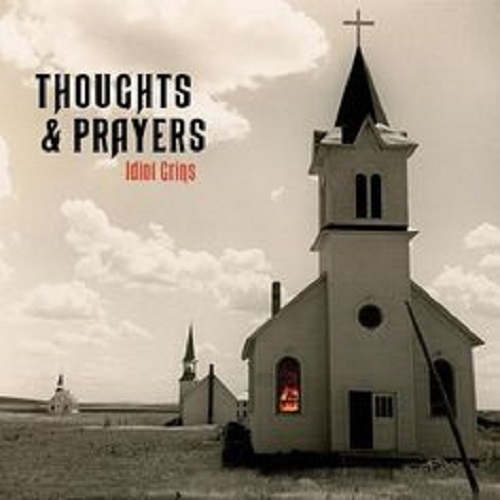 Thoughts & Prayers is the latest album from Oakland-based group Idiot Grins, a reinterpretation of the Louvin Brothers' 1959 country-gospel album Satan is Real. Passionate vocals join throughout the album with a straightforward arsenal of guitar, bass, piano, and drums, appealing to those enamored by roots, Americana, and country music. "There's a Higher Power" is a jaunty success nicely representative of the sound throughout. Quickened piano and guitar complement the "there's a higher power," vocal refrain. The result is hypnotic and affirming, as intended.
Idiot Grins' Randy Strauss speaks in detail about the release below:
"This all started back in 2017 when the band went to Nashville to master our last album, State of Health. At the Country Music Hall of Fame gift shop, I bought a brand new vinyl copy of Satan is Real by the Louvin Brothers, one of my favorite albums. This is a 1959 classic that has some of the most beautifcul country gospel ever recorded, together with one of the most interesting homemade album covers ever. As State of Health was released and generated two digital radio hits, we were looking around for ideas for our next project. I suggested that while we wrote new songs, we dash off a cover album of Satan is Real, just for fun. It took just about three years from that germ of an idea until the completed album due to a variety of unexpected twists and turns."
—
"There's a Higher Power" and other memorable tracks from November can also be streamed on the updating Obscure Sound's 'Best of November 2020' Spotify playlist.