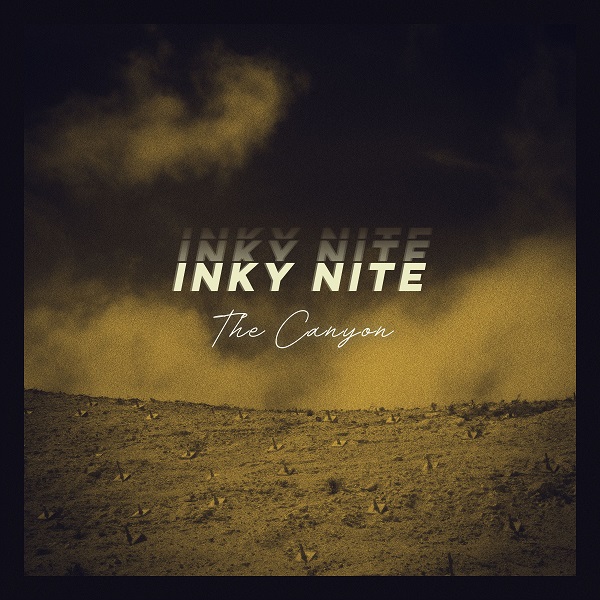 A new track from Inky Nite, "The Canyon" struts a darkly nostalgic sound, featuring jangly guitars, melodic vocals, and whirring synth accompaniments. The '80s vibes throughout are enjoyable, messhing New Wave familiarity with a modern art-pop sound. Moody vocals ascend to a bursting transition as the one-minute mark passes, capped by a playful key-laden charm. The "canyon between us," concluding refrain plays with a hypnotic, emotive allure — inducing further replay for a track with plenty of memorable moments surrounding its enjoyably familiar aesthetic.
The Brighton-based husband-wife duo elaborate more on the track below:
"This is the last in the trilogy of singles we recorded in our seaside flat during the first pandemic lockdown. The song came together very quickly during that time, starting as a punchy little guitar chord progression and Flick's choppy vocal melody, which then evolved into a peppy art-pop tune that we wanted to have a Martha and the Muffins 'Echo Beach' vibe. In contrast to the sugary hooks and New Wave nostalgia, the lyrics are about the canyon of division in the UK. We were reading the tug-of-war of opinions online and the words poured out in response, as we tried to make sense of how we arrived at this point. The song spotlights everything from the rise of xenophobia and the relentless migrant-bashing of certain newspapers and politicians to online misinformation and social media echo chambers."
—
"The Canyon" and other memorable tracks from this month can also be streamed on the updating Obscure Sound's 'Best of February 2021' Spotify playlist.