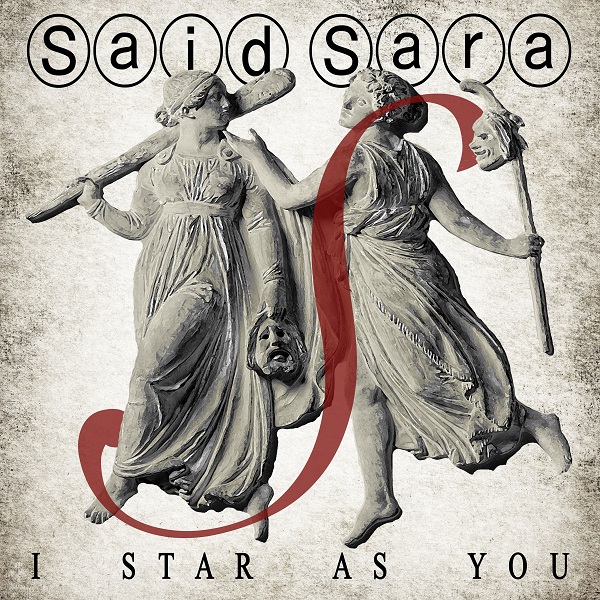 A recent track from Said Sara — the project of San Francisco-based David Benson — "I Star As You" unfolds delightfully, expanding with ruminating acoustics alongside thumping percussion and piano-laden charm. A strong melodic shift at 00:42 arrives alongside the vocals, with the "live that way," section reminding me fondly of XTC. The re-emergence of piano following the "star is you," vocal bit — alongside the sharper vocal touch at the two-minute mark — makes for a fully enjoyable series of events. I'm enjoying how the track retains a consistent, accessible aesthetic throughout, all while offering a series of clever structural twists/turns. Reminding me fondly of Aztec Camera and XTC, "I Star As You" is a pleasurable listen throughout.
Benson elaborates on the track below:
"It's about something that I've done, something that I believe many of us do, where we replace someone who's passed via self-embodiment. I catch myself mimicking the behavior, or a facial expression, or the walk of someone who was close to me—someone who demonstrated envy-worthy intelligence or confidence, or who seemed to love and to be loved by everyone. The loss hurts so much that you find yourself becoming that person, at least for a moment, to fill that empty space."
—
"I Star As You" and other memorable tracks from this month can also be streamed on the updating Obscure Sound's 'Best of January 2021' Spotify playlist.