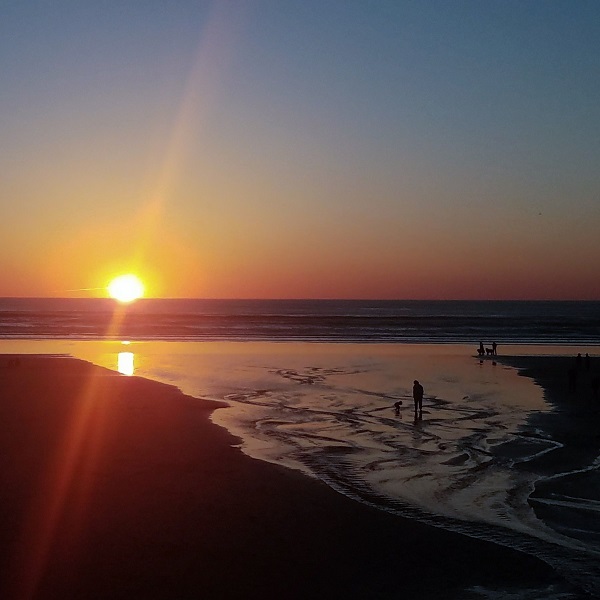 "Time To Sing" is a captivating folk track out today from Dan Friese, the first single from his forthcoming album, Somewhere Brighter. "Won't you help me wake up my heart," Friese opens the track, conjuring an enjoyable vibe akin to The Tallest Man on Earth. A frolicking guitar line around 01:05 shimmers with melodic appeal. Throughout, the track lyrically captivates with a growing sense of independence and prevailing through tough times, while still embracing an opening for inspiration and love. The upcoming Somewhere Brighter is described as a "highly personal album" — and "Time To Sing" shows well in that regard, with genuine emotion throughout.
Friese elaborates more on the track below:
"I've always been competitive. I've always wanted to win, to be the best, to get accolades, to demonstrate my worth to the world. But last year, that all completely changed. With the help of psychedelic-assisted therapy, I was able to rewire my brain and alter my mindset. It helped me confront and address a lot of the toxic patterns that were plaguing my existence. My fear and self-doubt had been causing me to let my life be steered by the expectations of others. Now I'm in control and determined to find a balance.

"Time to Sing" is the first single from my forthcoming album, Somewhere Brighter. The album is highly personal and focuses on my battles with depression, anxiety and drug abuse, and the ways that I have addressed those issues through traditional and non-traditional therapy. I hope I can inspire some people out there to find a way to start living the life they truly want to be living. Or at least make them tap their toes a little bit."
—
"Time To Sing" and other memorable tracks from this month can also be streamed on the updating Obscure Sound's 'Best of March 2021' Spotify playlist.
The track is also featured in the genre-based, best-of Spotify compilation Emerging Indie Folk.