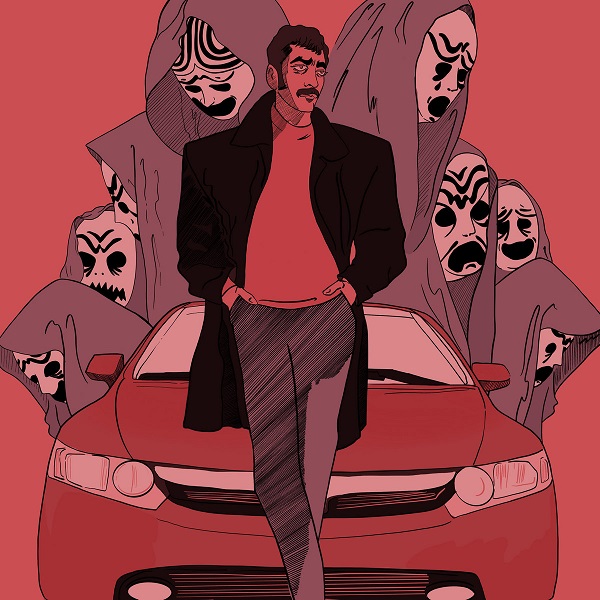 A consuming track from Neos Kosmos, the new album from Evripidis and His Tragedies, "Nos Volvimos a Encontrar" casts a yearning, romantic tone within its ghostly, atmospheric synth-pop charm. The understated synth twinkles and vocal reflections build to a moody, melodic chorus around 01:30; the dual-vocal presence — with Francina Ribes — meshes beautifully with haunting background effects and chilling synths. The contrast between the verses' contemplative creeping and the chorus' bursting reassurance makes for a track that enthralls throughout, one of many successes throughout Neos Kosmos.
Per Evripidis, the track is "a ghost story and a reminder that grief is more bearable when we don't stop connecting with those who parted."
Neos Kosmos shows a synth-pop sound bursting with atmosphere and melodic hooks, with songs in English, Spanish, and Greek. The album shows Evripidis' love of new wave, indie pop, doo wop, and girl groups — bundled with richly textured electronic allure.
Stream Neos Kosmos below:
—
"Nos Volvimos a Encontrar" and other memorable tracks from this month can also be streamed on the updating Obscure Sound's 'Best of March 2021' Spotify playlist.
The track is also featured in the genre-based, best-of Spotify compilation Emerging Indie Rock.