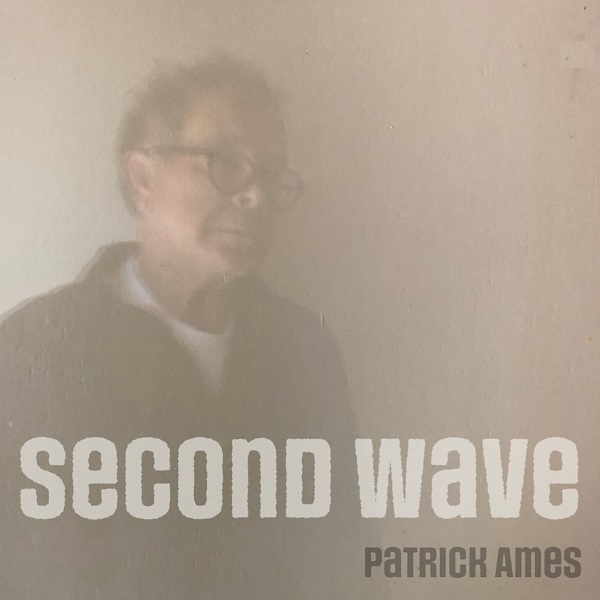 Suave rocker "Second Wave" is a track from Napa Valley-based singer/songwriter Patrick Ames, channeling a mixture of folk and blues. A melodic, fluttering chorus contrasts enjoyably with the blues-oriented, chugging verses. The title-referencing hook gives off a fun vibe reminiscent of a twangier Talking Heads. The concluding "there's a rumor out there," refrain plays with an eerily consuming entrancement. "Second Wave" is a success from Ames, following up recent singles "Revelation 2020," "You Make Me Scream," and "Essential Workers."
Ames says the following about the track:
"This new single is a tale about rumors and viruses. When combined they are lethal: Heavy stuff. Sorry to make you think. But only a small straight-ahead rock combo could beg to do this serious subject justice. It's been my musical mantra for years: head-hurting serious thoughts with a phat beat.

Second Wave is simple: its the lies and rumors that are causing the virus to spread. It's the angry people who are spreading it with their rumors. Don't succumb.

To give it some liveness, I recorded the guitar track in one take. No filters, I just mic'd the studio Marshall amp's reverb and gain. I sent that to Jon and he gigged with it, and then recorded a fabulous bass arrangement that is this song's vitality.

The lyrics are straightforward. Who do you believe? What do you trust? This is a new normal where rumors actually kill. Don't listen, don't succumb to rumors about the virus out there.

Rave on, brothers and sisters."
—
"Second Wave" and other memorable tracks from November can also be streamed on the updating Obscure Sound's 'Best of November 2020' Spotify playlist.