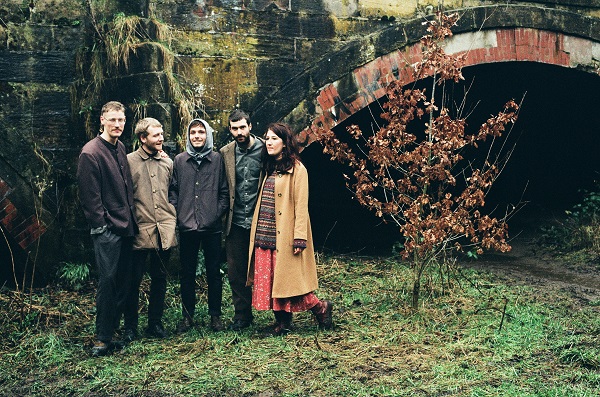 Manchester-based five-piece Mewn captivate on their debut track "I See it Now, Pt. 1," evolving from eerie vibraphone flickers into a gripping rock sound. The verses lend a nocturnal, hypnotic quaintness, with rousing guitars and perkier percussion soon to follow. Atmospherically, I'm fondly reminded of Blur's 13 album, conjuring a swampy vein of psych-laden rock with ample atmospheric appeal. The title-referencing chorus plays especially well upon the track's mid-point, when dual vocal layers converge delightfully. "I See It Now, Pt. 1" is a great start for Mewn.
"I See It Now, Pt. 1" represents the first single from Mewn's forthcoming debut EP Landscapes Unchanged, releasing in May
Frontman Daneil Bluer says the following of the track, described as "an eerie, atmospheric and country-leaning approach to post-punk":
"I think it's the most straight forward, guitar driven song on the record and also the heaviest. Lyrically it feels like a collage of thoughts brought about in times of unease, frustration and  anxiety. Catharsis and release are never far from these feelings though and that's definitely in there too. I think to bring seemingly opposing sounds and feelings together is something we are interested in; the interplay of darkness and light, joy and sadness and so on."
—
"I See It Now, Pt. 1" and other memorable tracks from this month can also be streamed on the updating Obscure Sound's 'Best of April 2021' Spotify playlist.