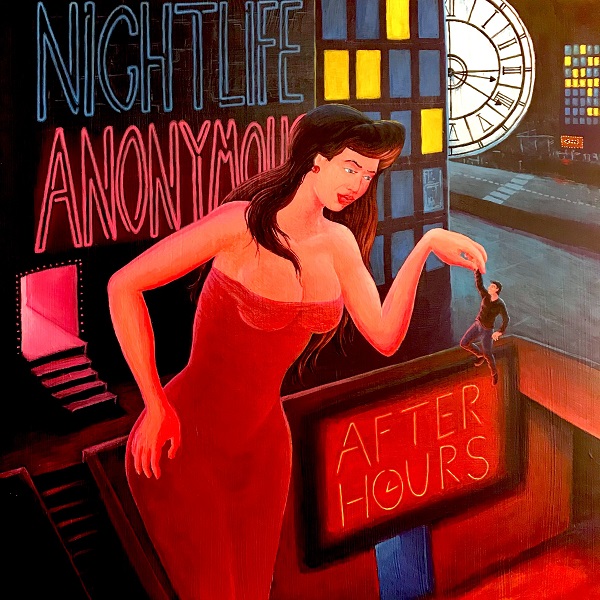 An atmospheric rocker exuding late-night temptations, and whose title references the Scorsese film exploring similar intents, "After Hours" is a stylish success from Nightlife Anonymous. Jangly guitars and mellow vocals set a visual scene, full of nocturnal glitz. Synth droplets leading to the soaring hook at 01:30 helps craft a consuming soundscape. This particular hook soars with appeal, with the final minute exuding vibes reminiscent of Wild Nothing. "After Hours" consumes from start to finish, a stellar output from Nightlife Anonymous, a project that started as the solo project of songwriter/multi-instrumentalist Nick Topfer, from Toronto, Canada, and has since expanded to include other local musicians.
Per Nightlife Anonymous, the track was "inspired by my love of the night and an 80s Scorsese movie. Lyrics deal with the emptiness behind the veneer of glamourous nightlife/party scenes and explore how getting caught up in a hedonistic lifestyle can lead to permanently warping your soul."
—
"After Hours" and other memorable tracks from this month can also be streamed on the updating Obscure Sound's 'Best of April 2021' Spotify playlist.