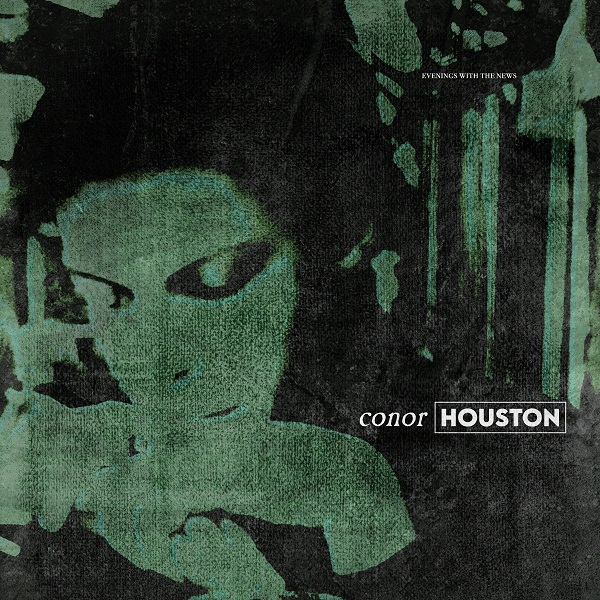 Ghostly key swirls and deep-rooted vocals create a cove of reflection in Conor Houston's "Evenings With The News." Haunting psych guitar twinges swell to an engulfing chorus, burgeoning with eldritch synth-y textures. Mournful verses give way to the raging climax past the two-minute turn, extinguishing into a deafening silence. "Evenings With The News" brims with regret, all while offering catharsis in its tonal and atmospheric dynamism.
The London-based artist elaborates more on the track and its inspirations below:
"This is perhaps the most melodramatic and theatrical track I've recorded thus far. Lyrically, I was picturing an older man, one formerly in a position of power, looking back and assessing the decisions he's made over the course of a lifetime As the lyrics formed, they were quite mournful, and tinged with regret, so I then built the music to compliment this mood."

"Musically, I mainly referenced Nick Cave, Scott Walker and Nine Inch Nails, focussing on powerful dynamics and sinister chord-voicings. Some heavier influences crept in with the guitars, and I liken these to Volume 3-era Slipknot."
—
"Evenings With The News" and other memorable tracks from this month can also be streamed on the updating Obscure Sound's 'Best of May 2021' Spotify playlist.