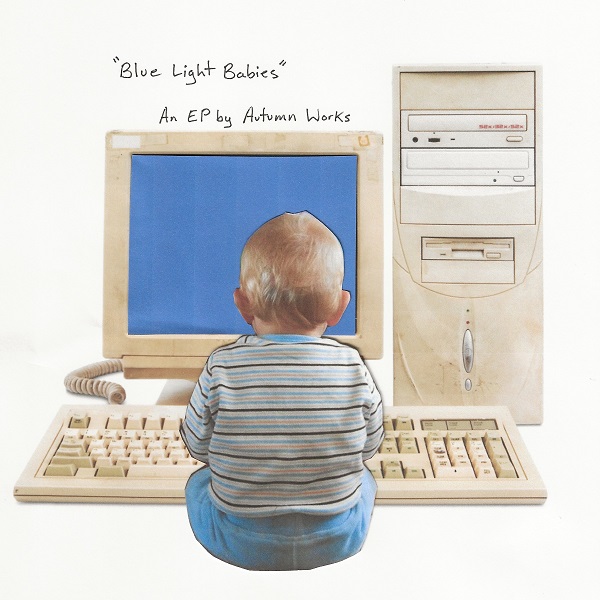 "Alone Together" is a dream-pop charmer from Autumn Works, a Tampa-based artist. Glistening guitars and serene vocals craft ethereal bliss to start, the swooning vocals and guitars at the 40-second mark adding further to the majesty. The "you and I could build a life together," lyrical opening feels optimistic and bright each go-around, especially upon the wordless vocal and guitar pairing passing the two-minute mark. "Alone Together" rides with a weightless, lushly entrancing amiability throughout. Autumn Works is definitely an artist on my radar with "Alone Together" and the Blue Light Babies EP in general.
Autumn Works expands more on the release below:
"As a zoomer, my peers and I grew up with new technology. Everyday technology – a phone in every person's pocket, a laptop in every classroom, and a profile pic for everyone's internet persona. "Alone Together" was written from a feeling of loneliness despite the reality that, thanks to the internet, we are more connected than ever before. While social media offers the benefit of bringing people together, it can also create emotional barriers between us as we become afraid to share who we really are with the world and our IRL friends become our "followers" and fans. "Alone Together" encapsulates the desire we have to connect to our peers online while acknowledging the shortcomings that social media relationships offer. After I wrote this EP – Blue Light Babies, I felt compelled to delete my social media (at least my FB and IG) because I realized my social media was making me less social, less emphatic, and more depressed, frustrated, and anxious."
Stream the other EP tracks below:
—
"Alone Together" and other memorable tracks from this month can also be streamed on the updating Obscure Sound's 'Best of May 2021' Spotify playlist.
The track is also featured in the genre-based, best-of Spotify compilation Emerging Dream-Pop.