Posted
June 30, 2021 by Mike Mineo
in Rock
Helen Paradise – "At Your Feet"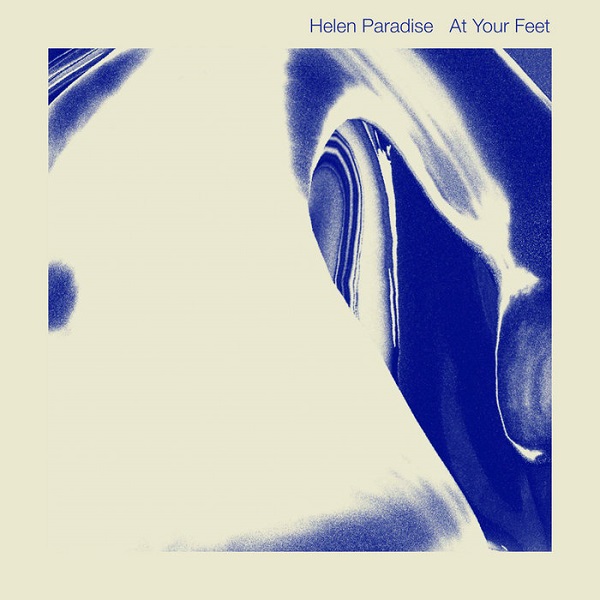 "At Your Feet" is an excellent new track from Helen Paradise, a Montreal-based trio. Sophie Ogilvie's vocals conjure a serenely entrancing quality amidst the jangling guitar hypnotics. A galloping rhythm section also shows parts sophisti-pop and surf-rock, adorning a sturdy, dreamy rock sound. Fans of Tennis, TOPS, Japanese Breakfast, etc. are likely to become engrossed quickly. Notable moments are numerous; the "another mark before you go," bridge past the two-minute turn resonates with clarity and hooky allure, while the creeping jangling quality around 03:30 lends a haunting feeling. "At Your Feet" is a captivating success from Helen Paradise.
An especially memorable debut, "At Your Feet" represents the first single off Helen Paradise's debut EP External World.
Ogilvie — comprising the trio alongside Chris Steward and Markus Stahl — explains more about the track's process, below:
"Chris had sent me a demo with these very catchy electric guitar loops and a simple backing beat in early 2019. I was going through an extended lyrical dry spell at the time, and was growing increasingly frustrated at my inability to complete songs. Sharon Van Etten's "Remind Me Tomorrow" had just come out, and I was listening to "Seventeen" on a loop. Feeling haunted by my teenage ambitions, I began to write a different kind of letter to my past self (albeit a relatively recent past); one of resentment and spite. I drew a picture of a young woman full of artistic enthusiasm, yet unaware of her naivety and lack of focus.

Perhaps unsurprisingly, collaborating with Chris on the arrangement of the song reinvigorated the kind of joyful musical experimentation and composition I had been missing. "At Your Feet" describes my jealous longing to return to an artistic pursuit "motivated by joy," and the pleasure of writing and recording the song inspired just that. The driving rhythm and chugging-bass line really propel the track forward, making it a pure delight to perform. Writing this song together also marked a change in the musical approach we were taking as a group, shifting focus from synthesizers and drum machines to more live instrumentation. It seems fitting that the first track on an EP that had many starts and stops reflects this process of calcifying our sound as a band."
—
"At Your Feet" and other memorable tracks from this month can also be streamed on the updating Obscure Sound's 'Best of June 2021' Spotify playlist.
The track is also featured in the genre-based, best-of Spotify compilation Emerging Indie Rock.