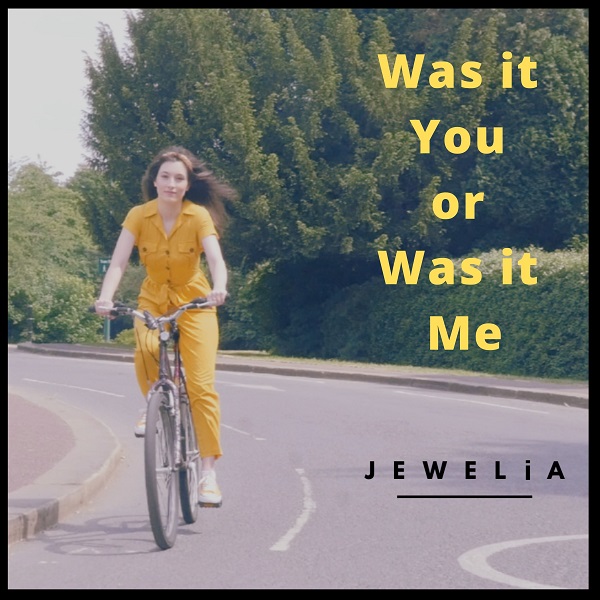 "Was It You Or Was It Me" is a dreamy pop track released today from Jewelia, a fast-rising artist based in London. Gentle piano and vocals build to an effervescent, hooky expansion around the one-minute mark, entrancing with a yearning, lush irresistibility. The distant vocal effect around 01:30 leads enjoyably back into the snap-laden verses, complete with a backing spacey synth arp. Touting lovely production and hooky, accessible melodic strengths, "Was It You Or Was It Me" is another early success for Jewelia.
"I've not written 'Was it You or Was it Me' about myself, but about someone very close to me who has gone through a heartbreak last year," Jewelia says. "Break-ups are difficult at any time, even more so in the context of a pandemic. My friend had to deal with this completely on her own; I wish I could have been there to comfort her, but I was unable to."

"We've all been in situations where we've been disappointed by someone, or felt like we let someone down, and we beat ourselves up. Guilt is a powerful emotion, which comes hand in hand with feelings of unworthiness and fear of rejection. 'Was it You or Was it Me?' is about accepting and understanding one's part in the failure of a relationship, and eventually resigning to the fact that maybe it just wasn't meant to be."
—
"Was It You Or Was It Me" and other memorable tracks from this month can also be streamed on the updating Obscure Sound's 'Best of June 2021' Spotify playlist.
The track is also featured in the genre-based, best-of Spotify compilation Emerging Indie Pop.