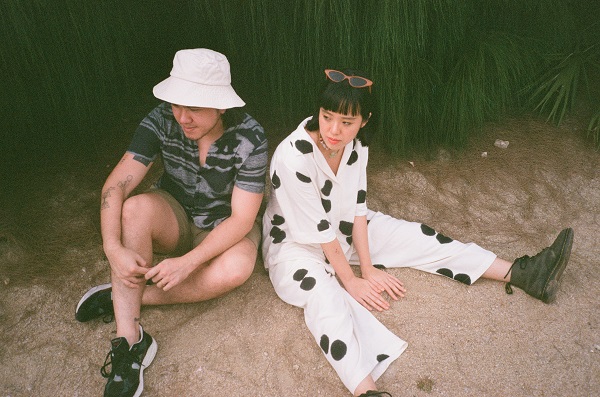 Out today from Kekko, "Dreaming Life" is another consuming dream-pop success from the Singapore-based husband/wife duo, who impressed with the track "Past Lives" last month. Both of these tracks come from the Dreaming Life EP, also released today.
"Dreaming Life" dazzles with illuminated synths that evolve into Cherie's dreamy vocals and Tim's serene guitars. The track unfolds steadily from a hypnotic percussive pulse and synth-forward dazzle, into a sweeping assortment of captivating vocals, prickly synth leads, and guitar textures. The synth-led bridge at the track's mid-point is enjoyably accompanied by a bassy reverberation, leading seamlessly into the lush vocal presence. "Dreaming Life" enamors throughout with its melodic and lushly entrancing aesthetic qualities.
Further info from the duo on the track's themes:
"On the track "Dreaming Life," the pair remind everyone that being in control of our lives is an illusion, and this futile pursuit can be very stressful and tiresome. Through Cherie's hypnotising voice and Tim's synth-laden textures, they call for an alternative view: that life actually happens through you and because of you. All we can do is to appreciate each and every moment."
—
"Dreaming Life" and other memorable tracks from this month can also be streamed on the updating Obscure Sound's 'Best of June 2021' Spotify playlist.
The track is also featured in the genre-based, best-of Spotify compilation Emerging Dream-Pop.