Studying a foreign language is usually associated with hard work, complex exercises, and reading classic texts. Or listening to these texts as audiobooks recorded by native speakers. All of these things are essential, and one cannot master the Spanish language without hard work. Though it does not mean you cannot have some fun and incorporate listening to songs in Spanish and, of course, singing them yourself.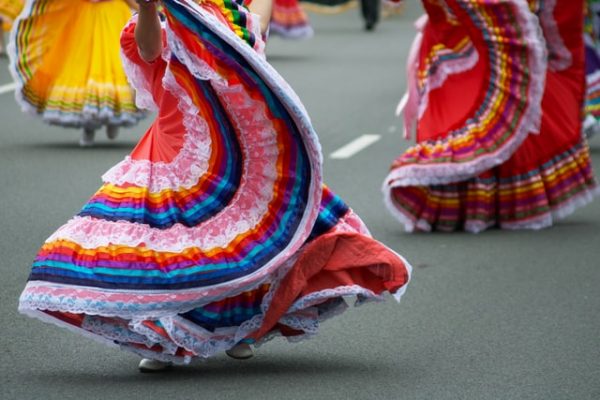 Are You Ready to Start Singing?
If you are still not convinced that this is a good idea, several positive features should make singing an obligatory component of any Spanish learning class. Scientists already proved the usefulness of singing in foreign-language learning and there are even more reasons:
Cultural background

. Knowing national music is a way to understand the culture better.

7 foreign artist that made huge difference in music on their language

did more than that as they helped to popularize their languages across the world. A country's language is an inseparable component of its culture.

Learning new words

. Learning lyrics enhances your vocabulary, and you know contexts where certain phrases and words can be used.

Help with pronunciation

. Singing helps to eliminate your foreign accent since music is strongly connected to phonetics and pronunciation peculiarities. It is all about rhythms, stresses, and tones. Listening to native speakers' singing and trying to perform the same way will help you sound like native Spanish.

Local peculiarities.

Listening to music means getting acquainted with contemporary popular culture's features, regional features, and modern slang. These phenomena are always properly transferred into target languages by experts in

online translation agencies

, but they may be complicated for second-language learners and beginners. Classic texts will not give you a full understanding of language and its contemporary use. 

More fun

! Studying can often become very boring and even tiresome. Having a pleasant and easy component in your routine will help your mind switch from one task to another and do not lose your interest. 

You will know how to say "I love you!"

. And express other emotions in Spanish. Speaking Spanish cannot be emotionless and music is the best way to learn the proper way of speaking Spanish. 
Alright, you are now aware of all the benefits of utilizing singing in your learning Spanish lessons. What about the best songs to start with? You may choose those depending on your favorite genre, seek songs good for beginners, or check other people's playlists on Spotify. Here are some suggestions:
Ricky Martin – Livin La Vida Loca (Spanish)

Ghandi – Estrellame

Percance – ¿Dónde Ire A Parar?

Balerom – Para Ser Feliz

Carlos Vives – Carito

Maria Parrado – Qué hay más allá

Martina Stoessel – Libre soy

Debi Nova – Amor

Enrique Iglesias – Bailando

DJ Snake, J. Balvin and Tyga – Loco Contigo

Rosalia – Con Altura

Julieta Venegas – Me voy

Marc Anthony – Vivir mi vida

The Cockroach – La cucaracha

Bad Bunny and Drake – Mia

Luis Fonsi and Daddy Yankee – Despacito

Chayanne – Yo te amo

Nelly Furtado – Manos al Aire

La Oreja de Van Gogh – Muñeca de Trapo
As you can see, there are so many songs that everybody could find something catchy for themselves. Also, don't be afraid of choosing more complicated songs and challenge yourself – it will be beneficial for your language learning skills. 
What Else Can You Do? 
The main component of mastering Spanish is your persistence and passion. Fortunately, the way Spanish sounds could motivate everybody to start learning it. Besides, it is not a hard language to master, unlike Chinese. You have everything to become fluent in Spanish, just do not stop learning and do not forget to sing Spanish songs as well.