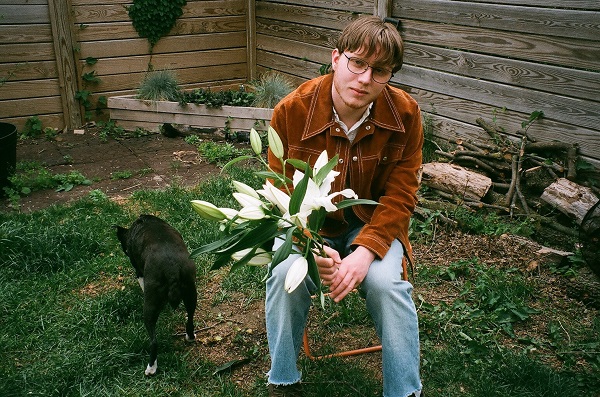 We're happy to premiere "Lilies," the second single from Great Crane. The project, founded by songwriter and multi-instrumentalist Eli Recht-Appel, first caught our ears last year with the track "Solar Panel."
"Lilies" consumes with a dazed, melodic vocal lead joined by guitar tones both perky and lush. The piano-laden bridge at the 30-second mark leads beautifully into further entrancing melodies, the guitar tones reminding fondly of Smith Westerns. The two-minute mark onward blends the aforementioned instrumentation into a sweepingly melodic showing, into a satisfying close.
"Lilies" marks Recht-Appel's move into the role of producer, a responsibility that arose partly because of the COVID pandemic's limitations. Unable to craft songs live with the original band, Recht-Appel looked to some older collaborative relationships for the track. Drummer Simon Clinton has been playing with Recht-Appel since high school, and background vocalist Leo Grossman is a lifelong family friend.
Great Crane's initial incarnation formation comprised friends from the Brooklyn and Queens rock scenes, including Adam Nguyen, Julian "Paint" Smith, and Addie Vogt.
The track's lyrical focus is expanded upon below:
Lyrically, "Lilies" draws from Recht-Appel's adolescent memories of San Francisco, of friendships and scenes from a formative period looked back on with a mix of nostalgia, confusion, joy, and grief. The art for "Lilies"—designed by Rachel Quan, who is an ongoing Great Crane collaborator—features a picture of a 4-year-old Recht-Appel on Halloween, wearing a pink poodle costume. The vibrant, distorted image mirrors the process of distilling memory in sound, the face dulled by the colors layered over it, dynamic yet fuzzy.