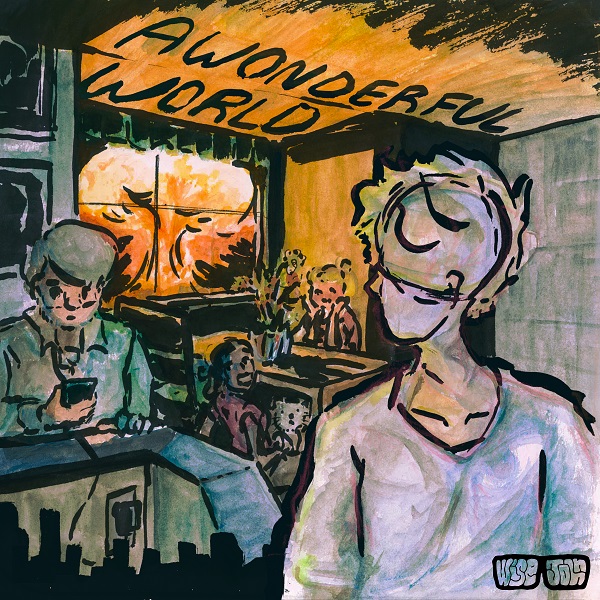 "Always Be the King" is a rousing rocker from Wise John, via the artist's new album A Wonderful World. Chiming bells quickly give way to an expansive rock production, with electrifying guitars and ascending piano asserting a striking feel. Mellow vocals and piano-laden lushness comprise the initial verses, quickly rising with strings and Electric Light Orchestra-esque hook construction. The contrast between the piano-fronted verses and expressive guitar-based rock plays engagingly throughout. The "you'll still always be the king," refrain plays powerfully, especially rounding the three-minute mark, when the various facets of the production converge with satisfying results. "Always Be the King" is among a variety of stellar tracks throughout A Wonderful World.
Wise John talks more about the album below:
"I wrote most of A Wonderful World while I was living in Orange County, CA, during the summer of 2020. In addition to the gloomy state of the mid-pandemic world, I'd been facing my own personal apocalypse–I'd become bedridden for months with a flare-up of chronic illness at the end of 2019, knocked out my front teeth, been dumped by my partner, and moved home with my parents in general disrepair. My life's plans had fallen through, and I was facing a total lack of direction and purpose. Stoked!"

"This album is my sometimes-fiery, sometimes-sweet response to the state of the world and my life at the time. Ultimately, the album's core is this question: How does it feel to see the end-times coming, while everyone around you ignores it?"
—
"Always Be the King" and other memorable tracks from this month can also be streamed on the updating Obscure Sound's 'Best of June 2021' Spotify playlist.