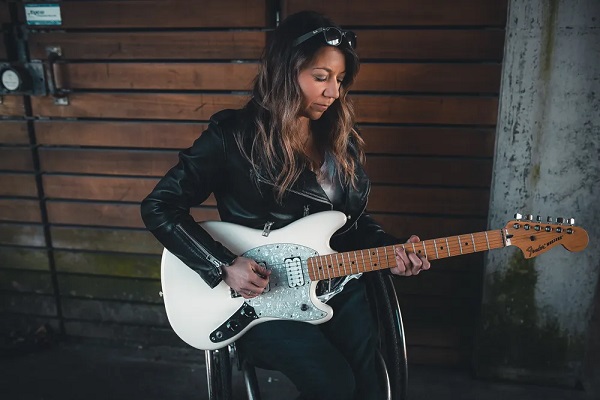 Released today from Incendiary Sweet, "Rolling On" shows a spirited fusion of pop and folk. Serene vocals and fluttering acoustics craft an accessible introduction, with the track unveiling a series of captivating melodic escalations thereafter. The title-referencing chorus soars with delight, as does the "rising up this morning," succession, playing with an amiable pep. A hooky transition at the two-minute mark plays excellently, the "will I fade away? not today," line being especially memorable. "Rolling On" is an easily engaging piece of songwriting.
The multi-instrumentalist artist is also a wheelchair user and an adaptive surfing champion. Following a snowboarding accident that left her partially paralyzed, Victoria (Incendiary Sweet) returned to passions like skiing, surfing, and playing music. Now, with tracks like "Disaffected Scrolling Thru" and "Rolling On," the artist's music career is clearly on the rise.
Per Incendiary Sweet, "Rolling On" is "about adapting and adjusting to the unexpected, whether a global pandemic or anything else."
The artist's previous release is also worth checking out. "Disaffected Scrolling Thru" engages initially with a lush guitar-laden bounce and amiably lush vocals, asking "can you be someone you've never been?" with sincerity and melodic engagement.
—
"Rolling On" and other memorable tracks from this month can also be streamed on the updating Obscure Sound's 'Best of July 2021' Spotify playlist.