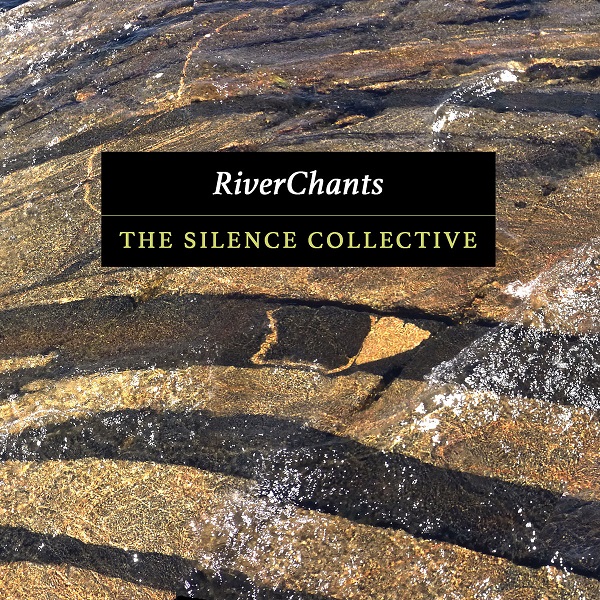 From their latest release RiverChants, "Its Music a Form" is a track from The Silence Collective, an ensemble of improvisational musicians. "Its Music a Form" nicely embodies the band's creative vigor and gravitation toward experimentation. Vocal fragments meander amidst clanking keys and wavering string effects, making for a relatively unsettling yet thoroughly consuming result. Percussive click-clacks in the second half add further to the intriguing soundscape, certainly representing the form of music in a stimulating way. The release, as a whole, emphasizes spacious creativity with doses of avant-garde pop and jazz.
Stream RiverChants in full below:
The band elaborates on RiverChants:
RiverChants was conceived to deepen our understanding of the plight of water as well as to celebrate the sinuous waterways that surround and shape the city of Guelph. Our hope is that the expansive soundscapes and imaginary waterscapes of RiverChants transport you both upstream and downstream––and that you experience the deep reservoir of stories, memories, and sonances of the Speed, Eramosa, and Grand Rivers.

Despite the unprecedented circumstances arising from the pandemic, RiverChants embodies what poet Karen Houle articulates in The Grand River Watershed: A Folk Ecology as "Ephemeral streams expand[ing] and contract[ing] with variation …

Water circulates as the planet's lifeblood, sustaining life everywhere, ecologically, rivers act as arterial expressions of hydrology where ceaseless transformation and mutability––from mist and condensation to dewdrops, rain, ice, snowmelt and runoff, waterflow and oceanic wave––are the norm. River sounds carry the melodies of time and space, biotic flux, interconnection and interdependence, local and cosmic meanings.