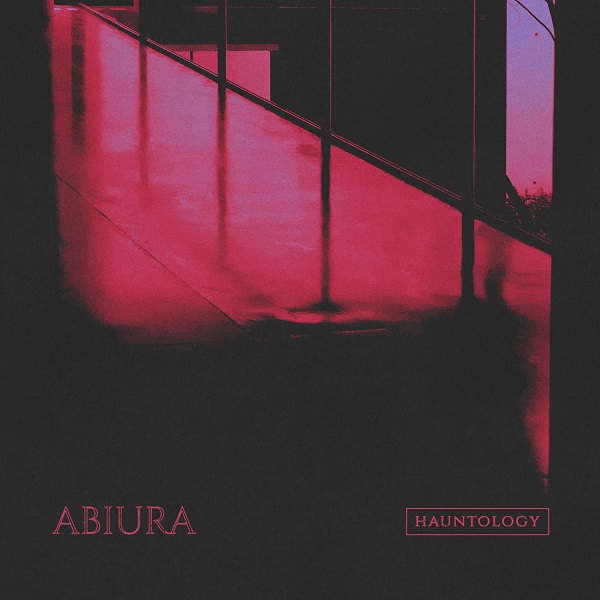 A darkly memorable ambient release from Italian artist Abiura (aka Daniele Vergine), Hauntology succeeds with its chilling soundscapes. The 31-minute album was constructed as a single track, split into six sections. Among the most striking is the second track, "Blurred Memories of a Lost Identity." Following the minimalist opener, "Blurred Memories of a Lost Identity" incorporates a haunting vocal addition and subtle melodic additions, over the constant backing glimmer. The vocal work is set in a spacious cathedral-like setting, the flickering keys/synths weaving inward at points alongside drip-drop sound effects. The 31-minute ambient experience is haunting and cinematic, providing a treat for fans of the genre.
Stream Hauntology in full below:
Vergine elaborates in detail on the album, below:
"I would describe this album as my own personal attempt to face Modernity and at least try to escape it through art, by representing the Real in musical terms.

'Hauntology' is a concept album constructed as a 31 minutes long track, split in 6 different sections unified by one common leitmotif that inspired the whole work: the theme of late capitalism and its pervasive effects on the human being. The different sections of the album are metaphorically the stages of a journey through the "ghosts" of the 21st century, the lost futures that are tormenting us and which are preventing us to imagine different realities, by locking us in a cultural impasse.

The idea of this journey started from a thought that I personally find terrifying and inspiring at the same time: we tend to interpret "ideology" as something external that's being imposed on us, but what if ideology has become our natural state? What if our most profound and inner desires are already born as a coherent piece in the structure of late-capitalism? Can we step outside this paradigm?

I tried to represent the haunting "uneasiness" of this dilemma through this album.

I hope that at the end of the journey the listener will be left with the feeling that the future is slowly fading away. And life, emotions, sounds, history… ultimately everything is disappearing with it. But also with the awareness that we still have art, and with it we can start to reimagine all sorts of alternative realities."
—
"Blurred Memories of a Lost Identity" and other memorable tracks from this month can also be streamed on the updating Obscure Sound's 'Best of September 2021' Spotify playlist.