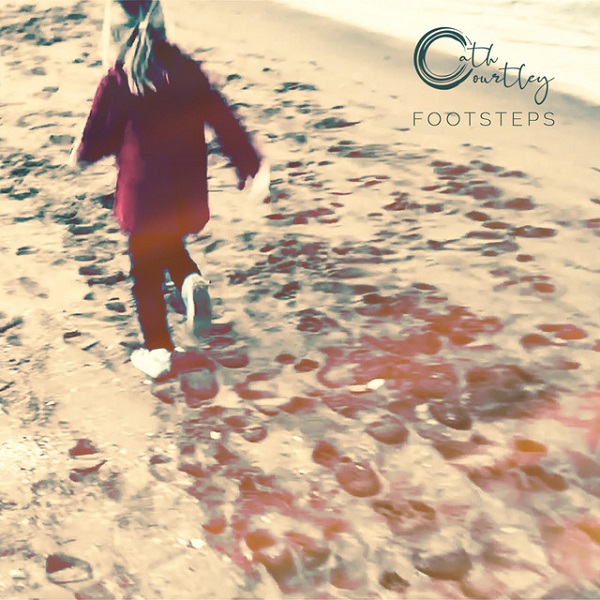 "Footsteps" is the striking debut solo single from East Kent-based Cath Courtley, strutting an eclectic sound that blends lounge-pop and trip-hop with an intimate singer/songwriter appeal. The track also marks her first collaboration with Ben Matravers (Easy Life, Josie Proto, Hannah Trigwell). A single guitar line and vocal set a minimalist beginning, quickly evolving atmospherically with the psychedelic backing vocal effect and bass line. A wordless vocal backing and piano presence becomes prominent in the subsequent hook. These various sections ebb and flow with consuming cohesion throughout. "I'm here, all around you, in the debris," Courtley sings as the conclusion approaches, the moment cementing the track's replay-inducing abilities.
Courtley elaborates on the track's inspirations, below:
"The song is a letter from a mother to her children, and inspired by a line in an amazing novel by Author Anita Diamant called 'The Red Tent,' although I had the initial idea after seeing traces of family members long gone appearing in my young daughter's features, mannerisms and even in a turn of phrase. It made me realise that – even if you don't have children yourself – pieces of us all will be left behind and live on long after we've gone."
—
"Footsteps" and other memorable tracks from this month can also be streamed on the updating Obscure Sound's 'Best of September 2021' Spotify playlist.